Reading Time:
3
minutes
PROBLEM: iCal expression in OIC
About iCal Expression: – For scheduling an OIC integration iCal expression is required, iCal is an advance type to schedule the frequency of any integration.
Example: FREQ=MONTHLY;BYMONTHDAY=6,12,18;BYHOUR=12,14,16,18;BYMINUTE=20;
Above example indicates that the integration will run every month on 6th,12thand 18th days of the month at time 12:20PM,02:20PM,04:20PM and 06:20PM
There are two types through which we can schedule any OIC integration.
Basic schedule: for basic Scheduling there is a minimum frequency limit of 10 mins, below which we cannot create any schedule, therefore use of iCal expression is required.
Scheduling through iCal Expression: we can schedule any integration by the frequency less than 10 mins also.
Prerequisites:
OIC instance access with User having Service Developer role, Service Monitor, Service invoker role.
Solution:
STEP1: Activate a Scheduled OIC integration.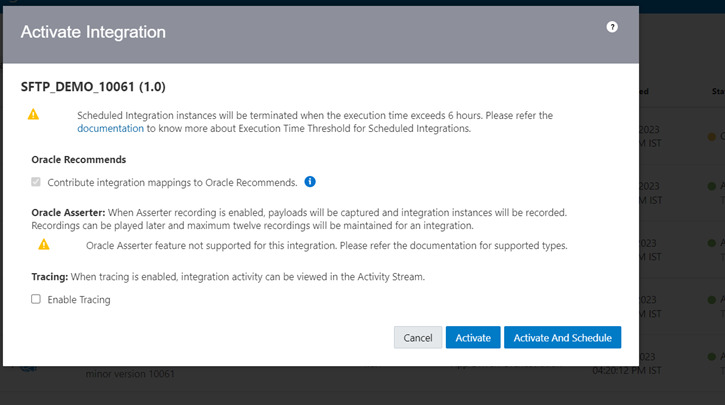 STEP:2 Select 'Schedule' from the dropdown and select the pencil icon to edit the schedule as shown below.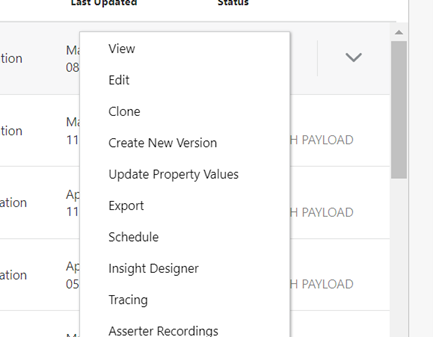 STEP:3 click on iCal button and write the expressions in the builder.

Using below expression, Integration will run monthly on days 13th and 14th at time 10:10AM,12:10PM,02:10PM,04:10PM

You can select time interval for the schedule to repeat until when and can set for the particular period from calendar as shown below.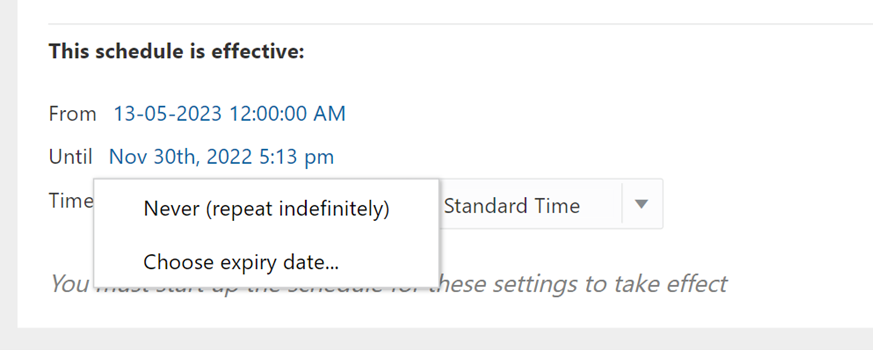 STEP:4 VALIDATE the expression ,save and start the schedule.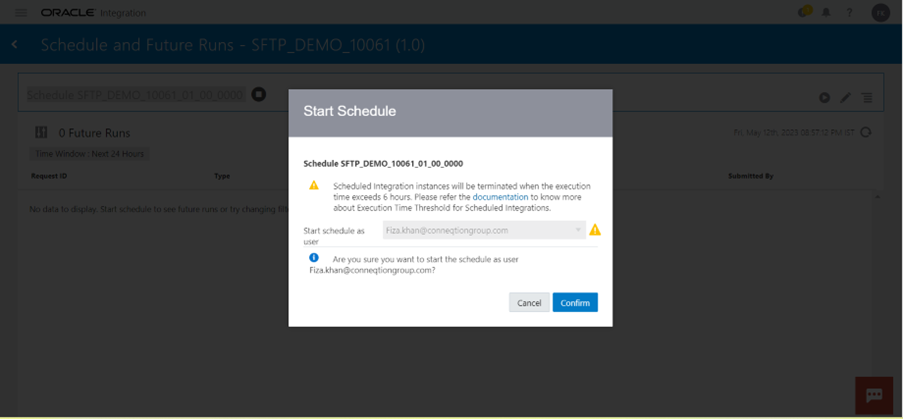 Integration is successfully scheduled as per frequency.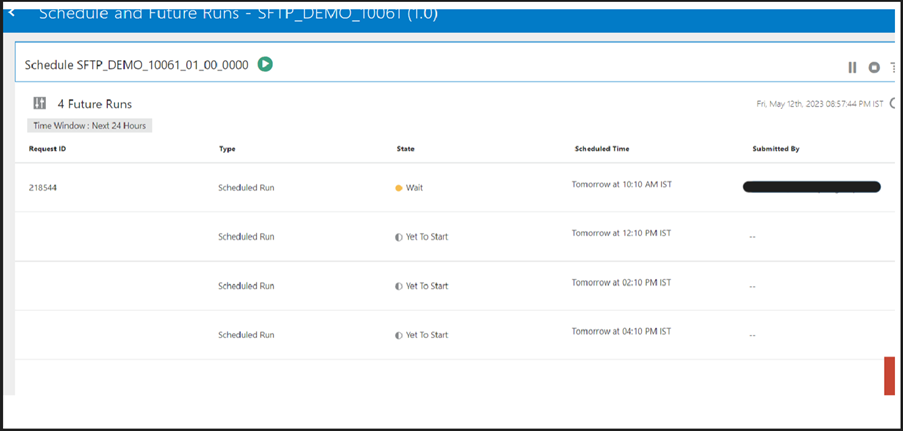 Similarly we can schedule integrations  daily, by hour, by minute, by secs.
Example: FREQ=DAILY;BYHOUR=4,6,8,10,12,14;BYMINUTE=0,20,40,50;BYSECOND=30;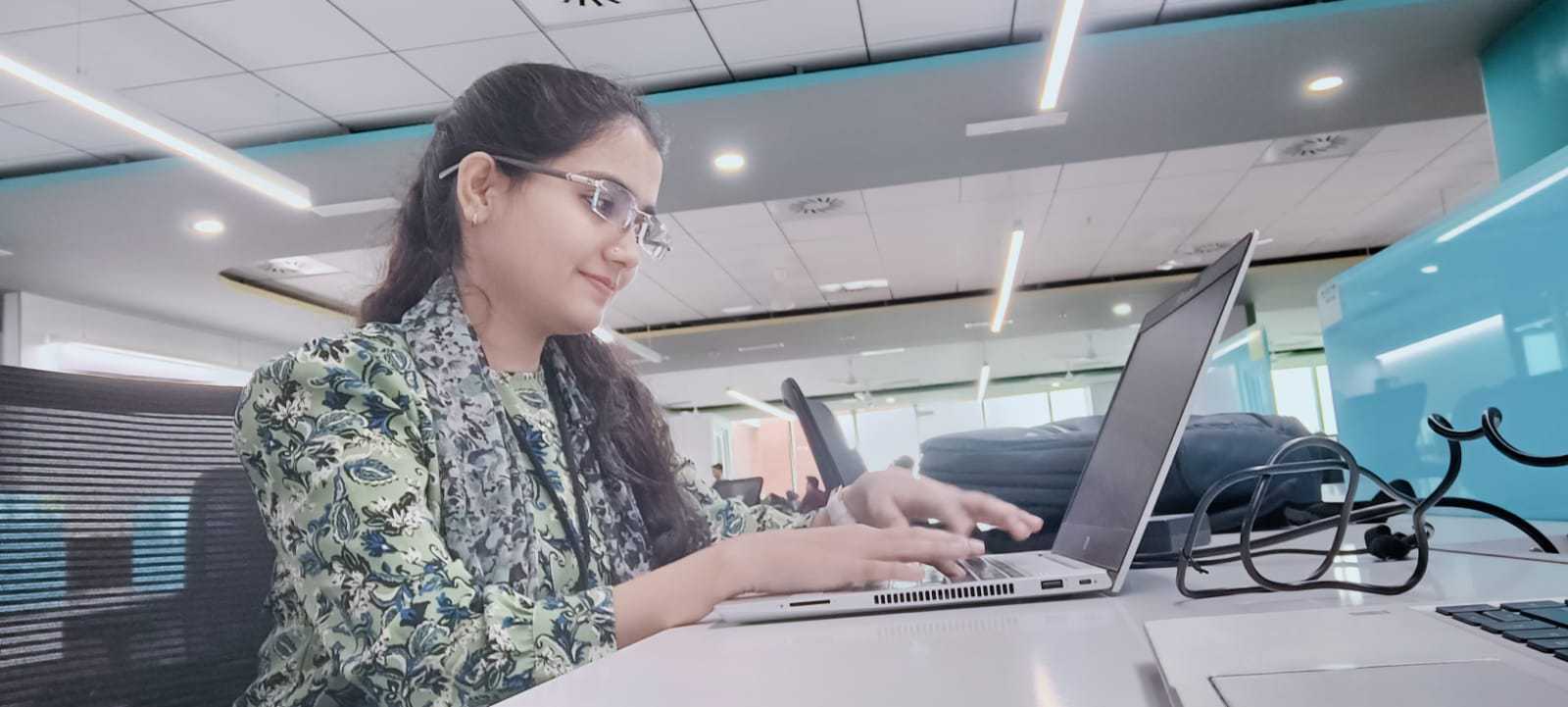 Fiza has solid experience in Oracle Cloud in the technical domain after finishing her Bachelors in Engineering in Computer Science from Nagpur. She has worked on OSB, OIC, and BIP reports. Currently, Fiza works as an Associate Consultant at Conneqtion Group.
Related posts