Reading Time:
8
minutes
Table of Contents:- 
Before leveraging analytics for all or majority of your strategic decision-making, incorporate suitable processes to make sure that data flows seamlessly through all business departments while securing the quality, accessibility, usability, and security with the help of these simple practical tips.
At Conneqtion Group, India's 1st Oracle PaaS partners, we strive to bring you amazing content on Oracle, Cloud, PaaS, SaaS, Data and more. If you like our content, it is a humble request to like this article and share it with your friends and colleagues. Also, let us know in the comments below what kind of content you would like to see from us going forward. It will help us improve our content strategy and allow us to offer exciting content that you like to read and gain knowledge along the way. 
Let's get back to the tips that will help your business create an efficient data-governance model. 
Identify the data assets in your business
For data to work well for your business, it is important to identify how to choose, collect, store and use it efficiently. This is because data is already abundant and can be easily lost, if not taken care of. To do so, you can start taking inventory of the data present in your organization, defining its sources (CMS, website, apps, social media, marketing campaigns etc.) and then identifying the pain points where there is loss of value due to poor data management. For this, keep 4 important V's in mind:
Volume: With the rising use of connected devices, the development of geolocation and the growth of analytics in marketing, the volume of data to be stored and processed is abundant and will continue to grow in the future. Identify the quantitative and quantity of data in your databases to help your data management.
Variety: Data is often termed to be complex and diverse along with structured/unstructured depending on how it is collected and stored. It can also be collected from a number of different information sources. Try to capture it in multiple places, centralize it and cross-check it to map your data in the exhaustive way.
Value: The data you use must be seamless with your business and marketing goals to create value for the brand and for your clients/customers depending on the nature of your business. In a world where there is abundance of data, it is critical to reconcile the data that is important for your business and work on it to make it profitable for the business.
Velocity: As we live in a fast world, personalization, and predictive analytics, we need to act faster and proactively to meet changing customer needs. Always go with a high-performance software with powerful features that is still flexible and includes machine learning. It is a good practice to audit your infrastructure to choose the most appropriate tools and create a good technical base.
Common Data Governance Strategy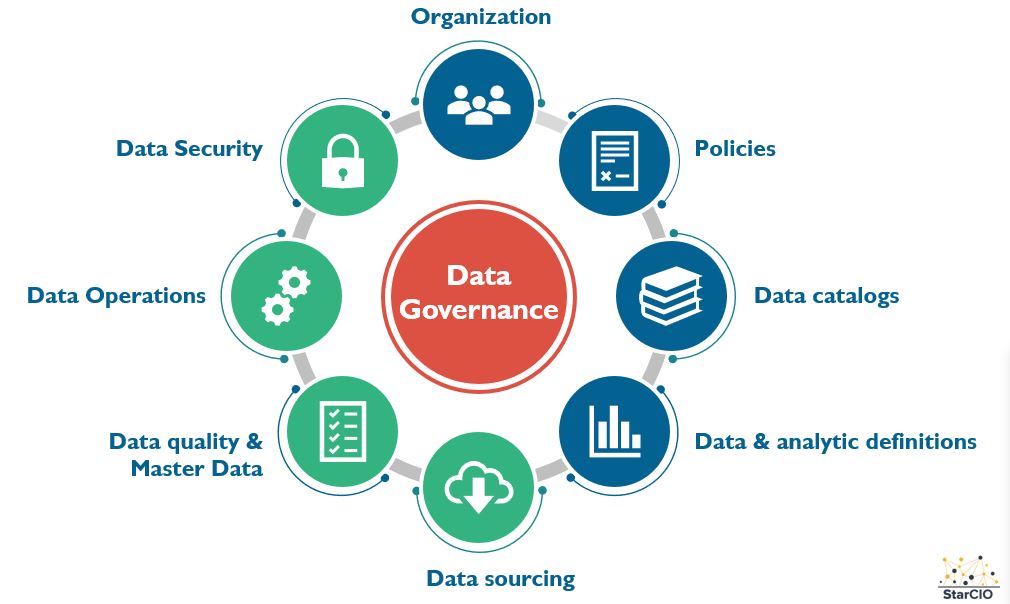 Apart from data diagnosis, it is crucial that all company departments are involved in data usage, from management to the operations and admin teams, along with all the team managers. All employees must understand the problems and advantages of shared, quality data. You must think about the below mentioned phases:
Conduct interviews with various departments to identify the existing data situation, understand particular organizational requirements and expectations regarding data governance. Make use of this opportunity to make teams aware of the possibility of exploiting poor-quality data.
Conduct workshops to create a methodological framework for data governance.
Pursue real use case analysis of a particular business issue linked with a particular scope of data with the help of employees. For instance, in e-commerce, this could mean focussing on errors in product packaging dimensions, in cascade, lead to logistical difficulties and/or cart abandonment due to increasing delivery costs.
The main idea is to develop interest and launch the data governance project with receptive and proactive employees. It is best to unit the teams around the drafting of a shared data governance charter that includes the mission, main objectives and roles.
In the end, establish and communicate the strategic objectives to the whole business or particular to each business department, and then determine organizational performance indicators so everyone knows their roles and responsibilities.
Select Appropriate Data Governance Model
When launching a new data governance model, it is best to avoid the trap of wanting to manage all the technical, organizational and regulatory aspects simultaneously. By overburdening everyone's calendars with a number of data-governance related tasks can backfire. Do not underestimate the time required to get the first tangible results. Create a proper roadmap, backed by stakeholders, with frequent milestones to measure effectiveness and progress.
Going forward, please bear in mind that multiple data governance models exist. It is best to choose one that aligns with your business goals, needs, human and financial resources and data maturity stage.
Choose your Stakeholders wisely
Earlier, there was a common notion to place data governance under the umbrella of IT teams only. In today's data-driven businesses, governance should be supported and implemented across all business units, as each stakeholder is important when it comes to data oversight. 
It is best to hire or appoint a Chief Data Officer who is responsible for data governance throughout the business. Their objective is to get projects approved and prioritized, manage budgets, manage resources and documentation. The CDO must work closely with the CEO or upper management. In leaner businesses, you can a BI & Data manager. Then it is best to expand the team by including the following profiles:
Data Owners: They check data in a particular area or business department. Data owners are responsible to make sure that business processes are followed and quality data is collected securely. They will be responsible for data mapping, control access, make sure it is protected and manage a repository. For instance, a Marketing Director can be a data owner of customer data, the HR director can be the data owner of internal business data and the CFO can be the data owner of the financial data. 
Data Stewards: They are the data coordinators and admin of your data repository that stores and analyzes unstructured data at a large scale. They are further responsible for organizing and managing the data of a particular data entity, with the idea of standardization and compliance with policies. They capture data elements, correct them by making sure there are no duplicates, and can give information the status of 'reference data'. In close-knit businesses, the data manager may act as a data steward.
Data Custodian: It is more of an IT role, making sure the control, collection, preservation and transportation of data in the organization. They will not be incharge of data quality. The data custodian ensures the data life cycle is maintained and authorizes access to the data. In some businesses, the data architect may don the hat of a data custodian.
Along with these primary roles, there are some secondary roles like data analysts, marketing managers, product managers, content managers and more who consume and analyze data on a day-to-day basis. It is possible to model and make the roles and objectives of each stakeholder clear for a better data-governance strategy.
Get rid of Data Silos
As soon as you assemble your data governance team, it is best to gather them in a dedicated office, a team that makes strategic decisions about different business units of the business. They approve data policies and handle data management, security and quality challenges that come up. Try to set regular feedback sessions if you are looking to provide information and decisions to the operations team that use the data.
Preferably, you should select a horizontal mode of governance by focusing data at the center of your business challenges. Based on this, it is possible to quickly get rid of silos between direct marketing and customer service, and piece together CRM and media expertise and technologies in the businesses, brands and agencies. To do so, it is best to set up cross-functional teams that work with teams that are not used to working together and provide them common goals. 
Additionally, make sure that the entire data required for projects is aggregated on a data management system that offers reliability. It is important to make all the teams aware of the centralized data and share a common goal and vision of how to handle data between different parts of the organization.
You might also like: Top 10 Tips for a Data-Driven Culture
Project Documentation is Key
Your business needs a standardized process and follow a common language for successful implementation of a data governance project. 
An ideal way to do so is to offer your teams a data map, an integrated topographic map of the collected data used by the business in different information systems. It enables data asset identification, their flows, storage and processing methods.
The objective of this process is to make the data completely accessible and understandable to the employees so that everyone can determine the origin of data, know how it is calculated and look for duplicate data. Data mapping entails the following tools: 
Business glossary – A unique knowledge platform shared with the whole organization, it provides a precise definition of the terms linked to the data shared within the organization, with the objective of information exchange between different participants.
Data Model – The data model shapes the business structure and offers information about data storage.
Data flow diagram – It offers guidance on the methods of transforming, standardizing and processing data in various information systems of the business.
Moreover, data mapping also includes a section on the format in which data is shared, along with the conditions and usage access. 
High-quality data for better decision making
In a data-driven environment, data pushes most of your business decisions. This includes the nature of operations or communication campaigns, audience segmentation and more. To carry out these functions, it is necessary to have complete confidence in the quality of data. Poor-quality data can lead to business issues like: 
Loss of business revenue
Reducing ROI
Decrease in quality of decision making
Jeopardizing other data projects
Loss of credibility and trust with your customers.
Data can also be changed by a number of risk factors including: 
Unmeasured traffic due to missing tags
Overestimation of traffic due to bots
Traffic blocked by adblockers
Overestimation of conversions
To avoid the above challenges, be smart in handling data at all the stages of the data life cycle like data collection, storage and handling. Try to document this process and have efficient methods in place. We often believe that the data control process should be fast and easy to monitor, verify and change. 
Regulatory Data Compliance
After the successful implementation of GDPR in 2018, the CCPA in 2020, businesses are now aware of the importance of users' data protection on multiple digital platforms.
Due to non-compliance, your business may face sanctions from a reminder to a heavy fine, along with other restrictions on your data capital. Moreover, non-compliance also hampers your brand value and reduces customer trust, which is so important in today's time. 
It is crucial to take steps on your websites and apps to make sure you collect users' consent in an informed way. To do so, go with a supplier with rigorous data management principles and total respect for legal regulations. 
 Democratizing Data Usage Internally
 Data democratization in a business is important for data governance. It is a process of making data accessible to all the teams by making a better data culture. To setup a framework for this work, it is best to start by: 
Precisely informing all the teams about the data managed in the business, the meaning and context of that data.
Mention the use cases for this data.
Telling them where it is located and how they can quickly access it.
Sharing details about the data quality and reliability.
Assigning data referents who can help everyone with data on a day-to-day basis.
Once this is done, make a support program, like training sessions and internal workshops, to help users in the operational use of tools and data for particular issues. To encourage everyone to use this data, the data team can prepare separate dashboards to manage each individual activity. 
Evaluate your Data-Governance System Regularly
As you lay the foundation for your data governance strategy, check the satisfaction of your employees, closely monitor their performance with respect to the measures taken, progressively iterate and enhance the processes to the best of your ability. There is no particular method in the data deployment. As a business, try to be as agile as possible to make sure the methods applied are in line with your business objectives.
 Final Thoughts
 As we come to the end of this blog, we hope that the information presented in this blog will help your business to form an informed data-governance strategy. Do you have more points that you think we missed out? Is there anything that you would like to say about the content that we share? Then do let us know in the comments below or send us an email at business@conneqtiongroup.com.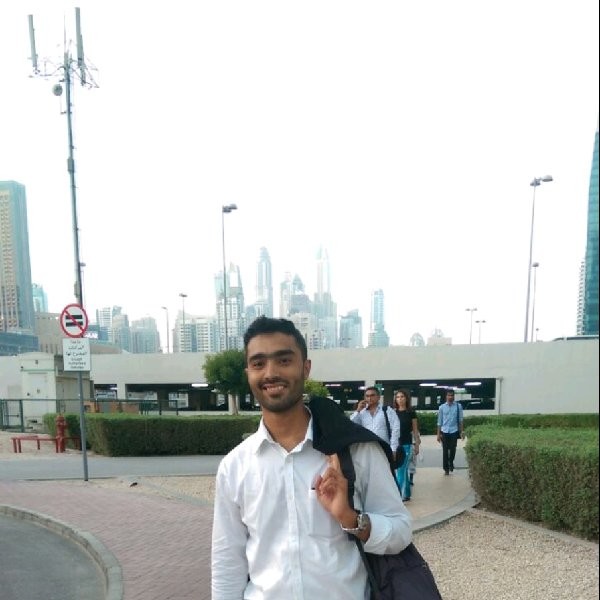 Karan works as the Delivery Head at Conneqtion Group, a Oracle iPaaS and Process Automation company. He has an extensive experience with various Banking and financial services, FMCG, Supply chain management & public sector clients. He has also led/been part of teams in multitude of consulting engagements. He was part of Evosys and Oracle's consulting team previously and worked for clients in NA, EMEA & APAC region.
Related posts