Reading Time:
5
minutes
Table of Contents:- 
1. Start at the top of the Chain
2. Choose your metrics wisely
3. Quickly resolve data-access challenges
4. Robust POC (Proof of Concept)
5. Specialized Training
6. Use of Analytics for Employees
7. Flexible Choices
8. Explain Analytical choices better
Large data quantities can start an evolution in business as businesses have evolved and invested in technological advancements for collection, storage and usage of data. This data can be used to offer better customer service, enhance business operations, and improve the bottom line.
At Conneqtion Group, India's 1st Oracle PaaS Partners, we work with different customers across several industry verticals to create data-driven solutions to drive the business forward. For internal teams, it is difficult to make the switch as it is related to a change in mindset. In this blog, we have prepared a list of tips to create a data-driven culture at your organization.
1. Start at the top of the Chain
Businesses with data-driven cultures consists of the upper management who are clear in their goals and know exactly what they want from their data. In this case, it becomes easier for the management to lead from the front and set an amazing example for their teams.
It is important that these practices are drafted by the management and diligently followed by the whole team working on a common goal for the organization. So, the decisions taken at the top of the chain will definitely go a long way in creating a data-driven culture.
2. Choose your metrics wisely
Strong upper management can create a formidable impact on their teams by deciding what to measure and how to measure. For instance, if you are working on a project for a customer that generates profit by predicting the pricing structure of the competitor. In this case, it is essential to use a metric called predictive accuracy. The idea is to create a sustainable culture of tracking the most vital analytics when it comes to organizational data.
A business can use the below performance metrics:
Marketing Metrics
Data-focussed marketing practices are one of the best ways to use data. A business should observe:
Outreach : likes, comments, followers, seen, shares etc.
ROI against customer: the ratio between expense to convert the customer and the revenue generated per customer.
Conversion rate: percentage of prospective customers who successfully convert.
Lead generation funnel : prospects with a high potential to turn into customers.
Sales Metrics
Data-centric sales are driven by data-focused marketing, though the metrics are entirely different. The sales team should focus on:
KPIs : The total number of sales individuals who are actually meeting their KPIs.
SWOT analysis: The SWOT analysis includes strengths and weaknesses, opportunities and threats of sales funnels.
Customer Success Metrics

The importance of excellent customer success cannot be ignored. The ideal way to improve customer success is to include a data-driven approach in your current business practices. To ensure this, you need to keep a record of:
Total conflicts reported and resolved daily.
Time taken to address and resolve each conflict.
Customer satisfaction rate.
Management Metrics
It is possible to enhance management by including data-driven practices, as it is crucial for the management team. The following metrics can help your management:
Employee Satisfaction: employee satisfaction with their work and leadership.
Value addition per individual.
Actual cost vs estimated cost of projects.
RoI of a project/campaign.
3. Quickly resolve data-access challenges
More often than not, our customers complain that their employees are unable to access the most critical data. This is the case even when businesses have spent thousands of dollars in managing data access. If your team does not have the access to the right data then it would be a challenge for them to perform their tasks.
Most organizations use a simple solution to tackle this challenge. Rather than providing access to particular sections, they provide universal access to a limited metrics at any given time. By making this happen, businesses can create a harmonious data-driven culture by managing user access efficiently.
4. Robust POC (Proof of Concept)
When it comes to data, we often hear novel exhilarating ideas than practical ones. It doesn't happen when the team is discussing the idea, but at the time of execution it is evident that the idea is not practical. Mostly businesses want to innovate and like these ideas at first, but when they get to know the cost of execution it feels overwhelming.
The best option in this case is to only proceed with the ideas with a robust proof of concept. Once the idea is discussed internally and is deemed practically and economically viable, it would be processed further. By doing so, it is possible to reduce the work load on unnecessary tasks which are not going to be viable and are discarded later.
5. Specialized Training
Organizations invest in expensive training efforts and the team members often don't remember what they have learned to use it practically. So, it is important that training is a part of the process so that employees get a clear understanding of the concepts and can use it accordingly. This training will enable employees to get the most out of it and generate an enhanced ROI. Moreover, it will help create a process that can be followed for years to come.
6. Use of Analytics for Employees
It is easy to ignore data fluency and proper use of data in employee satisfaction. But it is important to train and empower internal teams to get timely training and perform to the best of their abilities. If the employees clearly understand the usage of data in a nutshell, they will be happy to design their work accordingly. At the same time, if the direct goals do not excite the employees it will be difficult for them to be on the same page. 
7. Flexible Choices
Businesses tend to depend on different "data tribes". Every type of data tribe contain different information sources, metrics to be measured, and desired programming languages. If not managed properly, this can be a problematic situation for the business. In order to plan everything, businesses may spend hundreds of hours trying to manage different versions of a metric.
8. Explain Analytical choices better
For most types of data challenges, there are different approaches to be taken depending on the business standing and sustainability. However, it is not the only option and businesses need to make the right choice based on their goals and the flexibility of the employees. It is important to consult your teams on how to handle this challenge and try to understand why they chose an approach from the multiple options available.
Conclusion
Organizations rely on forming a healthy, sustainable practice from available options. It is crucial to have all your employees and stakeholders on board before making an informed decision. The above points have reflected upon the positives and challenges that can be posed while building a data-driven culture at workplace and we hope that you can make the right choice depending on your business requirements. What do you think about including a data-driven culture at your organization? What are the challenges that you currently face or may face in the future? You can get in touch with us for more details and we would be happy to assist.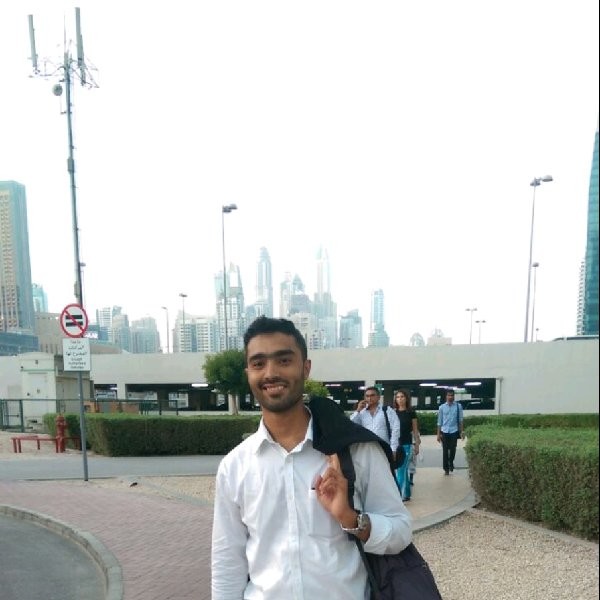 Karan works as the Delivery Head at Conneqtion Group, a Oracle iPaaS and Process Automation company. He has an extensive experience with various Banking and financial services, FMCG, Supply chain management & public sector clients. He has also led/been part of teams in multitude of consulting engagements. He was part of Evosys and Oracle's consulting team previously and worked for clients in NA, EMEA & APAC region.
Related posts