Reading Time:
5
minutes
Cloud computing includes the transfer of a manual business system to an automatic system in the cloud. There are various advantages of cloud computing and hence businesses have started preferring it over the conventional business system. It is a given that there are certain challenges that needs to be taken care of, but overall advantages are enough to convince you to shift your business to the cloud.
As mentioned above, there are multiple benefits of shifting to the cloud but it is important to analyze the challenges first. If you do not have the time or resources to manage the shift to the cloud in-house, then it would be best to hire a professional team to manage the migration. Let us understand the challenges first.
Critical Challenges of Cloud Computing Solutions and How to Handle them Effectively
Here are 10 major cloud computing challenges and what you can do to handle them effectively for optimum business growth.
1. Cloud Cost Management
Cloud cost management is definitely a challenge for first time cloud users. Apart from the privacy and data issues, controlling the cloud usage and cost is a considerable factor for a successful migration. More often than not, organizations tend to overspend due to a lack of experience or a long-term vision. It would be best to ensure due diligence before calculating cloud computing costs.
How to overcome this challenge?
It is best to get assistance from different service providers.
Consult an experience cloud service provider with expertise in cloud management.
Create a dedicated in-house team to work on cloud budgets.
2. What is a Poly Cloud Environment?
In the last few years, more businesses have shown the willingness to shift to a multi-cloud environment. With this strategy, different cloud vendors have different types of subscriptions.
How to overcome this challenge?
Do internal research and due diligence.
Manage your vendors wisely.
Proper process management for multiple stakeholders.
Try to imbibe multiple clouds in a single place.
Build a powerful technologically advanced infrastructure for cloud management.
3. Privacy and Security
One of the primary challenges for any business is to maintain privacy and security of organizational data. Typically, a number of robust technologies used to protect data is the primary motive of engaging in cloud security. With rising cloud migration, it is getting difficult to manage data privacy and security.
How to overcome this challenge?
Maintain security apps and data security software to mitigate risks.
It is best to have a dedicated security protocol and periodic training surrounding data privacy and security.
Most cloud service providers come with security measures to prevent hacking.
Use different types of security tools for data security in your organization.
You might also like: 10 Tips to Create a Data-Governance model 
4. Migrate current applications on the Cloud
It is extremely easy to make the choice between building a new application and migrating an app to the cloud. There are various types of challenges that come with cloud migration. Moreover, there are issues related to privacy and security, increased time, and resources etc.
How to overcome this challenge?
Periodic testing before migration is essential.
IT teams must set up a budget and timelines for migration related activities.
Hire a dedicated Cloud service provider.
5. What is a Cloud-First Model?
Some businesses are not happy to accept the cloud and are still wanting to do it due to peer pressure or not missing out. Hence, it is difficult for organizations to know the importance of the cloud. Additionally, things like change in operations, technology etc would lead to an issue in cloud computing solutions.
How to overcome this challenge?
Employees need timely training and development on cloud migration.
Understand the importance of Cloud and explain the same to the business teams.
Check more success stories of competitors in the same industry.
6. Business Costing
As cloud migration is a novel concept, organizations find it difficult to budget their cost meticulously. Now, operational cost can be different for different businesses and that can lead to a fluctuating budget. It is important to understand that there might be unexpected expenses that can lead to a change in budget. Enterprises can still manage efficiently, but small businesses find it difficult to budget properly.
How to overcome this challenge?
Prepare a budget from the beginning.
Try to consult cost experts who are experienced in their respective field.
Keep 20-25% fund extra for any unexpected expenses during the migration.
7. Operational Activities
It is easy for startups to migrate to the cloud due to the early adoption of technology. Some operational activities like finance and billing may find it difficult to go for a subscription model.
How to overcome this challenge?
Keep all employee data in the cloud.
Migrate operational activities related data to the cloud.
8. Managing Compliance Activities
There are multiple benefits to migrate the cloud and the main issue revolves around handling compliance related activities. It is important to follow the rules to make sure that your data is secure in the cloud.
How to overcome this challenge?
Try to include compliance protocols from the start.
Manage data security and privacy of customer data.
9. Vendor Lock-in
Proprietary lock-in or Vendor lock-in is a case where the client uses a product and is unable to transition to a peer product. This is due to the fact that technologies or other standards are simply not compatible with each other. It happens with vendors in cloud computing. For major tech giants like AWS, Microsoft Azure, GCP may pose a threat of vendor lock-in.
How to overcome this challenge?
Be vigilant when you purchase cloud facilities from multiple cloud vendors.
Get assurance from the beginning that the services involved are compatible with other providers.
Try to understand the requirements from all ends.
10. Data Security Violation
Data security is one of the most important aspects of cloud computing or migrating to the cloud. When discussing about any cloud based service, data security and privacy is a major cause of concern. Any issues in data security can negatively impact the overall business operations and revenue.
How to overcome this challenge?
Ensure a proper security protocol for the cloud.
Engage in creating a safe data environment in the organization.
Timely training and development of teams to manage data security efficiently.
Conclusion
Irrespective of the challenges and risks posed by the cloud, there are more advantages of shifting to the cloud and businesses have recognized this early. The organizations that have accepted this early have flourished and have grown exponentially so the key has been to start early.
From the above points, it is important to say that the cloud is one the best platforms for businesses to grow and gain a competitive advantage. Though, it is crucial to take a careful approach when choosing to shift to the cloud. If you are not sure of managing the cloud challenges in-house, then get in touch with Conneqtion Group.
What do you think about the cloud computing challenges that we have covered in this blog? Do you feel that we have covered everything? Please share your thoughts in the comments section if you feel we have missed anything and we will definitely include it in the blog so that more businesses can benefit from the blog.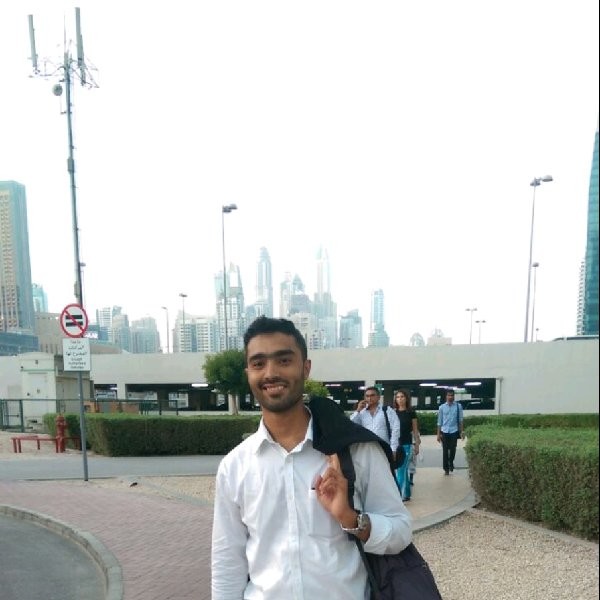 Karan works as the Delivery Head at Conneqtion Group, a Oracle iPaaS and Process Automation company. He has an extensive experience with various Banking and financial services, FMCG, Supply chain management & public sector clients. He has also led/been part of teams in multitude of consulting engagements. He was part of Evosys and Oracle's consulting team previously and worked for clients in NA, EMEA & APAC region.
Related posts