Reading Time:
4
minutes
Table of Contents:- 
3 Critical elements for a successful migration
Factors To Consider Before Migration Implementation
A decade ago, cloud migrations were viewed to be high-intensity projects only offered by a handful of innovative companies. In 2018, Rightscale estimated that 96% of organisations were actually leveraging the cloud in their business strategy.
Some applications and databases are more appropriate for cloud adoption than others. It is important to identify whether you are ready to migrate your applications to the Cloud? If yes, then what should be the ideal approach? It is certain that the advantages of cloud adoption are enough to take the right decision. However, it is best to weigh the pros and cons before taking the final call.
Here, we have simplified EBS to Cloud migration to ensure that you can leverage the benefits of the technology offered by Oracle. 
3 Critical elements for a successful migration
The first step is to narrow down the right approach for migration which depends on the current platform.
It is important to identify the existing features and compare it with the cloud platform.
Lastly, figure out the upgrade process before the migration begins. This will depend on the current version of EBS.
Factors to Consider Before Migration
Now, let us understand these factors in detail. 
1. Operating System
Before you start with the migration strategy, it is important to analyze the current operating system as Oracle supports a list of operating systems. Based on this analysis, it is possible to figure out the migration path. From the information that we have got, we are aware that Oracle supports operating systems like Windows, Linux and, Solaris. If you are aware of any other operating system added to this list, please mention it in the comments below.
2. Migration Based on Current Version & Size
Migration strategy can be formulated based on the current operating system version and the size of the database. The migration strategy may remain the same but the method to implement it might differ depending on things like database version, source and destination databases etc.
Case Study: Seamless Oracle EBS to Oracle Cloud Migration for Fortune India 500 Company 
Some of the best practices include:
Find out your current database version.
Find the endian format of the host.
Analyze your existing database and OCI source.
Also, try to figure out the destination database before the process.
It is best to consider the options of data migration. What is the size of the Database? How is the connectivity? Options that can be used to migrate data safely. Based on the possibility of migration, you can zero-in on an option and determine a cost-effective solution. On the other hand, you need to work on reducing the migration time and offer max instance availability.
3. Source CharSet
Before the compilation process begins, you need to focus on the upcoming phases and be prepared accordingly. Encoding can be used to find the true meaning of your code and transform it to be able to use an input for the upcoming phases. Some important elements to consider before making this decision include but are not limited to the data type, version and size, language requirement and more.
4. Deployment Model
Oracle Cloud can amaze you with the wide range of deployment options that they offer. Some of the common cloud options are private, public, and hybrid models, but what about the deployment? Are you looking for a single region deployment or multi-region? The answer to this question depends on some critical aspects like security and the overall importance of data. Moreover, the timeline and cost-effectiveness of the deployment model are also to be considered.
5. Integrations
How to integrate multiple applications with EBS on OCI? Some of the most commonly used integrations are SOA Gateway, Workflow Notification mailer setup etc.
Some of the best practices to manage integrations are:
Manage Database Dependencies
Manage Custom Forms
Figuring out how to efficiently manage reports.
Manage Custom Integrations
Enhancement after OCI migration
6. Multiple Cloud 
Your migration approach can be impacted if you use a multiple cloud environment to run different applications. It is possible that most customers leave their data in the data centres for years which creates complexities. You need to deploy a better security policy for to ensure proper compliance across different cloud environments. If it is still a cause of concern, you can get in touch with Oracle experts from Conneqtion Group with deployment expertise can assist with your EBS to Cloud migration efficiently. 
7. Ensuring Limited Downtime
Excessive downtime is a serious cause of concern for any IT team around the world and it is best to leverage cloning to get rid of this issue. Not only will it reduce the system downtime, it will also reduce the security threat significantly. Downtime, if overlooked, can be expensive for an organization and hence it should not be overlooked or taken lightly. In order to do so, try to use a secure migration approach and quality resources.
Some of the best practices to include to reduce downtime:
Data migration should not be random. Choose a particular time and it must be followed every single time.
Access all downtime requirements carefully.
8. Connectivity Options 
Have you thought about the connectivity options for migration? Some of the recommended options are mentioned below:
Oracle FastConnect – With Oracle FastConnect, you can connect OCI virtual cloud using dedicated and private connections.
Virtual Private Network – It is possible to create virtual gateways with the help of encrypted links on individual sites. 
9. ETL (Extraction, Transform and Load)
Extraction, Transform and Load are terms that represent the data collected from different data sources and stored in a single place. This can be solved using data migration.  It is important to prepare a solid strategy for relocation of data. Some data can be shared as it is while other data is processed and classified based on the type, size and format of the data.
10. Take Database Backup
If the downtime is too much to handle, then it is best to take Oracle Database backup. How can you prepare an alternative path to mitigate database interruptions? Answer this questions to the best of your ability. Also, try to cut down the impact on various business operations. 
Final Thoughts
Migration from EBS to Cloud can be overwhelming and if it is not planned well, there might be bigger mishaps along the way. It is crucial to get all the stakeholders on board from the beginning of the migration project. Are you looking for an experienced team to handle your EBS to Cloud migration? Well, our certified cloud experts can help. Get your free cloud assessment today.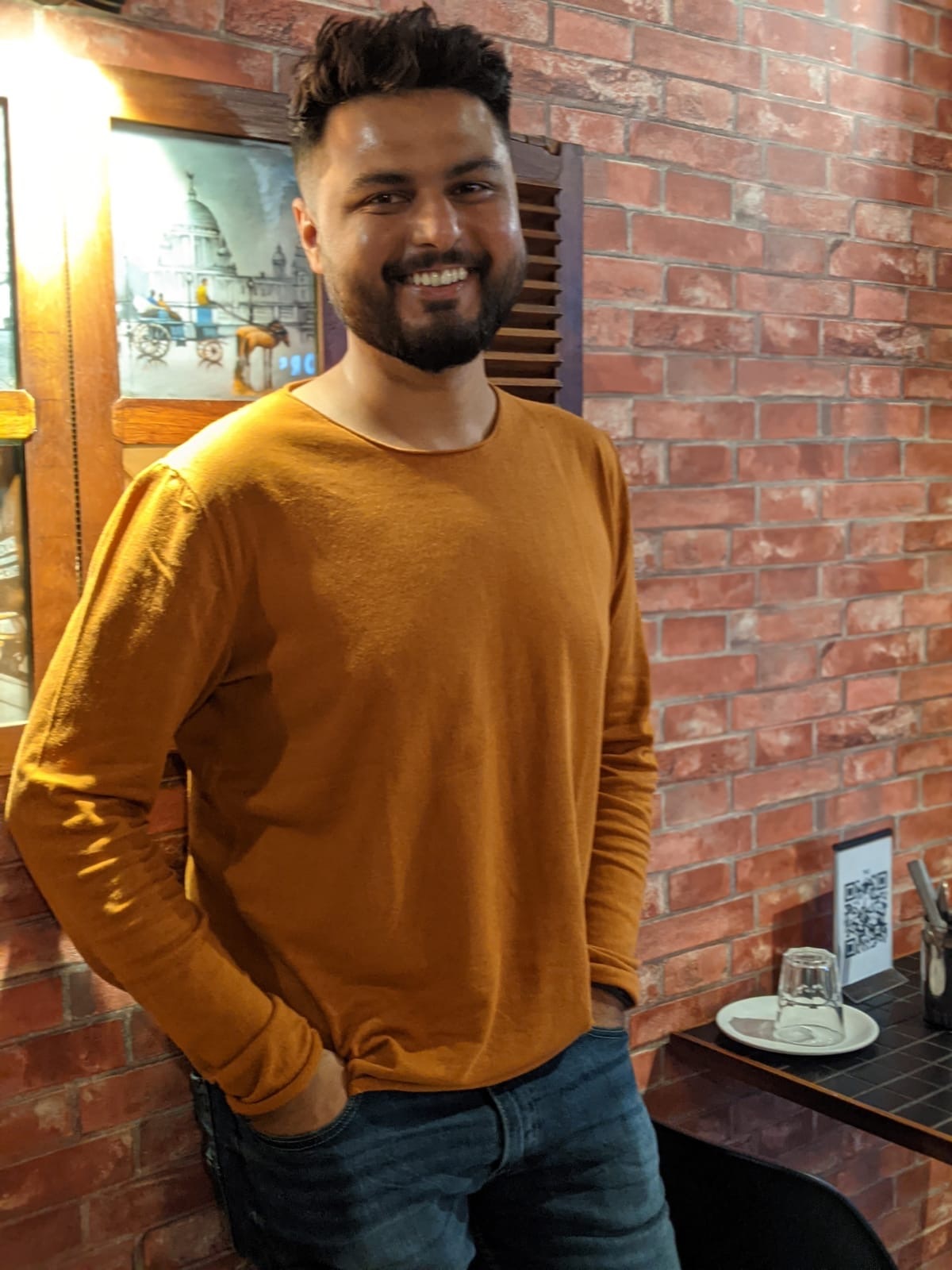 Dhruvil is a Marketing and Strategy Manager at Conneqtion Group, a Oracle iPaaS and Process Automation company. He comes with a vast experience of working in the Marketing, Branding and Content Marketing in various industries including IT service, SaaS, Natural Gases & Equipments, Food and United Nations. He has completed his MBA in Marketing from Western Sydney University and has worked for more than 7 years with Indian and Australian startups. He has a good acumen of business and marketing in the Indian startup ecosystem and has worked with BOC Gases, a leading Gas company handling their APAC Marketing.
Related posts