Reading Time:
3
minutes
In this blog, we will share a definitive guide to create Oracle Transactional Business Intelligence (OTBI) dashboards.
The below dashboard depicts the Cash Balance for your business and would help you reconcile the subledger while closing the GL Books of Accounts.
The Problem
Need a Cash Management Subledger Dashboard to identify the Reconciled and Unreconciled transactions and also the ones which are posted to GL. We need to filter this by Bank, Bank branches, currencies and period range of statements.
The Solution
Preparing a Cash Management OTBI Dashboard with graphs and drill down sheets.
Conneqtion Approach
Step 1:  Dashboard prompts includes the range of period for which you want to reconcile, Bank Account currency for the corresponding bank, bank branch and bank account.
Step 2: Depicts the amount of transactions Reconciled v/s Unreconciled which will help business to identify the unattended transactions lying in the subledger, so that the same can be reconciled and reflect in GL for the corresponding books of accounts.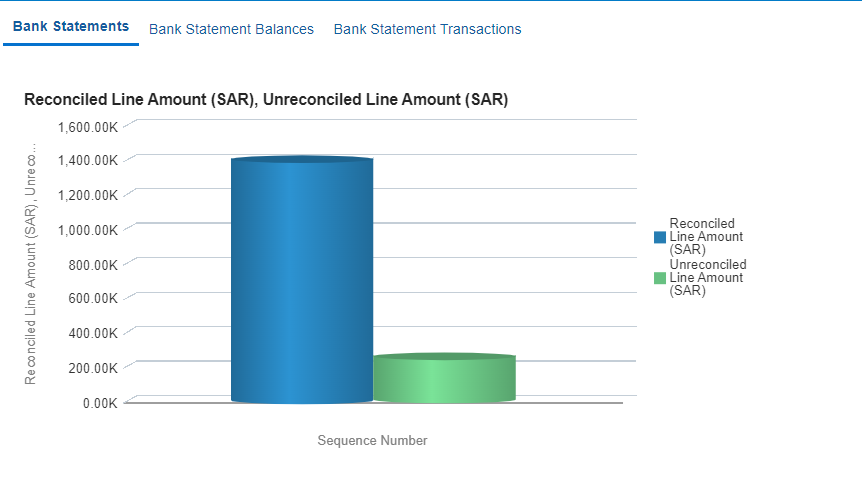 Step 3: Depict the count of transactions Reconciled vs Unreconciled.
Step 4: Individually depicts the Reconciled and unreconciled transaction amounts for the corresponding period, bank, bank branch and bank accounts.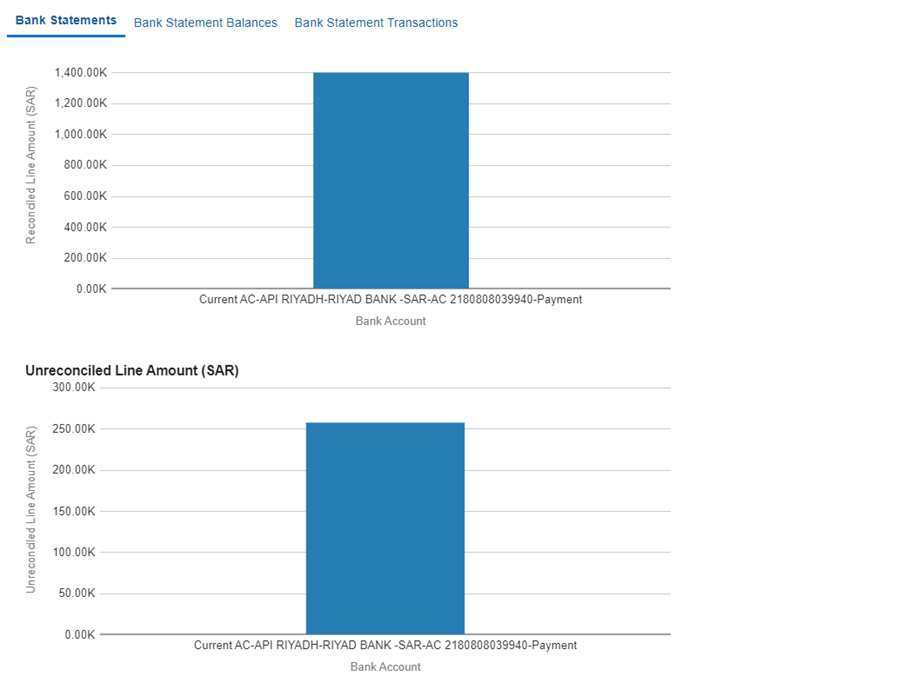 Step 5: Depicts the bank statement balances which includes the Opening booked balance for the corresponding period and the closing booked balance for the same period. This will also give the business an idea on the amount of transactions reconciled in between that period.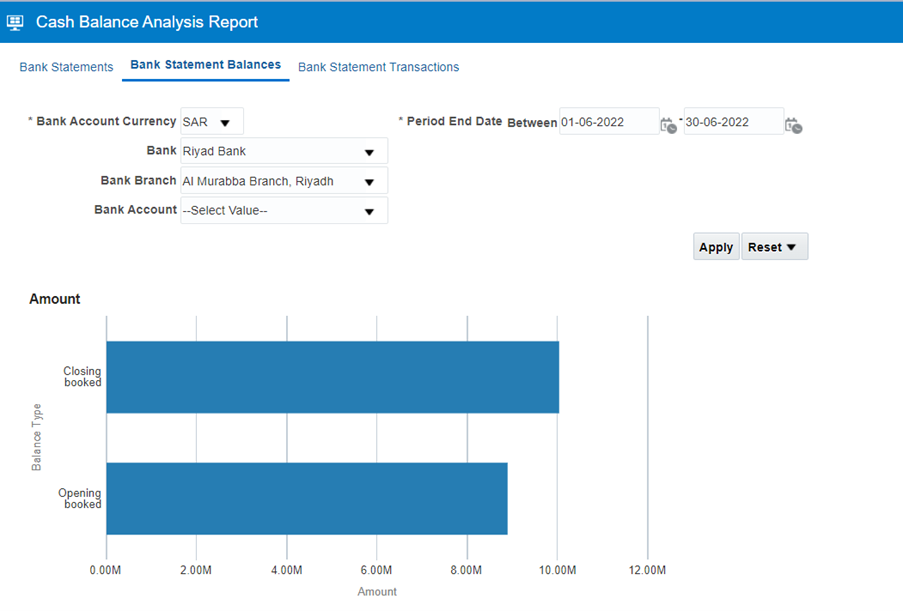 Step 6: This particular tab is going to show you the difference between GL and Cash Management based on Reconciliation Status and Reference #. This comes with additional prompts viz. Book date between, Amount between, Transaction type, Reconciliation Type and Reconciliation Reference. These additional filters give users the flexibility to play around the list of transactions.

Step 7: The above analysis comes with the drill down feature, where you can deep dive into a specific transaction or batch of transactions too.

The overall dashboard can give business a complete idea about how they are managing the Cash Management module considering they do day to day a lot of transactions which is very difficult to handle manually.
If you liked our blog or have any questions regarding Oracle Transactional Business Intelligence Dashboards, get in touch with us at business@conneqtiongroup.com
You might also like: How To Implement Version Control Using Visual Builder Studio
Moreover, you can follow us on Twitter and Linkedin.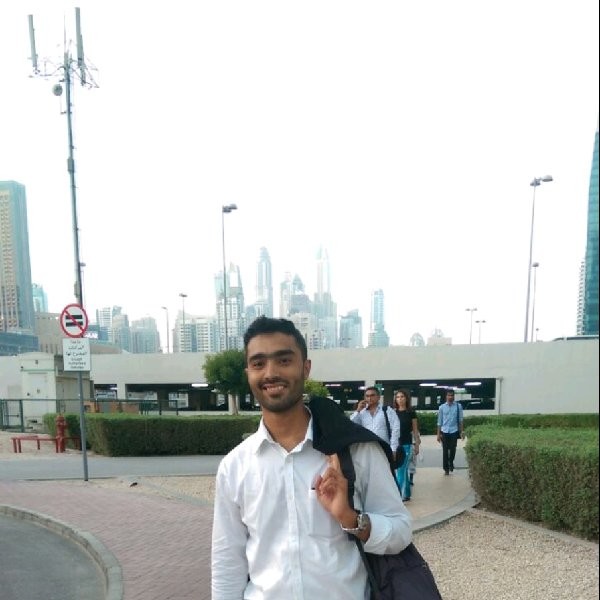 Karan works as the Delivery Head at Conneqtion Group, a Oracle iPaaS and Process Automation company. He has an extensive experience with various Banking and financial services, FMCG, Supply chain management & public sector clients. He has also led/been part of teams in multitude of consulting engagements. He was part of Evosys and Oracle's consulting team previously and worked for clients in NA, EMEA & APAC region.
Related posts