Reading Time:
4
minutes
Table of Contents:-
In the fast-paced world, organizations try hard to make informed decisions and drive growth. To achieve leveraging robust analytics tools is crucial. Oracle Analytics Cloud emerges as a powerful solution designed specifically for finance applications. This comprehensive guide aims to explore the capabilities, benefits, and features of OAC in the finance realm.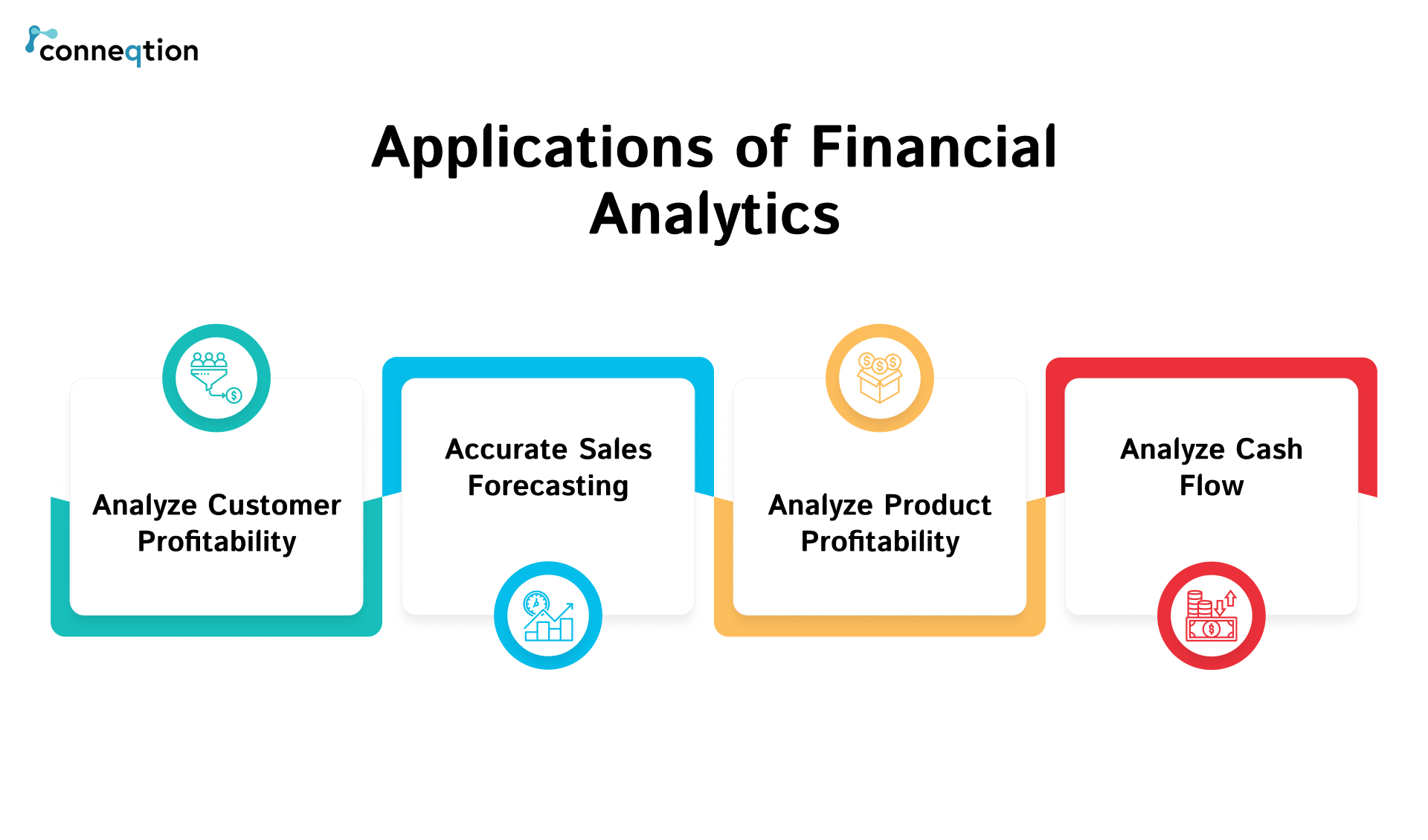 What is Oracle Analytics Cloud?
Oracle Analytics Cloud (OAC) is a valuable tool for finance professionals offered by Oracle. It provides a comprehensive set of tools and capabilities for data analysis, visualization, and business intelligence. OAC enables organizations to collect, analyze, and gain insights from their data to support data-driven decision-making.
Highlights of Oracle Analytics Cloud in Finance Application
Oracle Analytics Cloud (OAC) offers several key features and functionalities that are particularly relevant for finance professionals and organizations. We have highlighted below the benefits of Oracle Analytics Cloud.
Financial Reporting and Analysis
Oracle cloud analytics enables finance enthusiasts to generate financial reports and perform in-depth financial analysis. It provides pre-built financial templates and dashboards for common finance-related metrics such as revenue, expenses, profitability, cash flow, and financial ratios. Users can customize these templates or create their own reports based on specific financial requirements.
Budgeting and Planning
Oracle analytics cloud includes budgeting and planning facilities that allow finance teams to create, manage, and monitor budgets and financial plans. It supports collaborative budgeting processes, where multiple stakeholders can contribute to the budgeting process and track budget performance against actuals in real-time.
Financial Consolidation and Close
OAC helps finance teams to consolidate financial data from multiple sources, apply currency conversions, eliminate intercompany transactions, and automate the closing process.
Profitability Analysis
It enables finance professionals to analyze and understand the profitability of different products, customers, regions, or business segments. It provides tools for cost allocation, activity-based costing, and profitability modeling. Users can perform profitability analysis to identify high-performing areas and make informed decisions to optimize profitability.
Financial Forecasting
OAC offers finance professionals to create financial models, perform what-if analysis, and simulate different scenarios to understand the potential impact on financial outcomes. This helps in strategic planning, risk assessment, and decision-making.
Compliance and Governance
Oracle analytics cloud offers audit trails, version control, and data lineage to ensure data accuracy and traceability. Additionally, it helps organizations adhere to regulatory frameworks and standards such as GAAP (Generally Accepted Accounting Principles) and IFRS (International Financial Reporting Standards).
Data Security and Access Controls
It provides robust data security features to safeguard sensitive financial data. It offers role-based access controls, data encryption, and data masking capabilities to ensure appropriate access and protect against unauthorized data access.
Recommended for you: 13 Key Features and Advantages of Oracle Analytics Cloud
How Business Benefits from Oracle Analytics Cloud in Finance?
Business benefits make Oracle Analytics Cloud a valuable solution for organizations seeking to harness the power of data analytics, make informed decisions, and drive competitive advantage in today's data-driven business landscape.
Check out the below Infographics of its benefits.

Who can use oracle Analytics Cloud?
Oracle Analytics Cloud (OAC) in Finance can be used in various roles within the finance function of an organization. Here are some key stakeholders who can benefit from using Oracle Analytics Cloud in Finance:
CFO (Chief Financial Officer)
The CFO is a primary user of Oracle Analytics Cloud in Finance. They can leverage the platform to gain insights into financial performance, monitor key financial metrics, and analyze financial data. CFOs can use OAC to generate financial reports, perform financial planning and budgeting, and make data-driven strategic decisions based on comprehensive financial analytics.
Finance Managers
Finance managers can use Oracle Analytics Cloud to analyze financial data, create financial reports, and perform financial forecasting and analysis. They can gain visibility into departmental or divisional financial performance, track budget variances, and identify areas for cost optimization. Finance managers can also utilize OAC for financial modeling, scenario planning, and evaluating the financial impact of strategic initiatives.
Financial Analysts
Financial analysts play a crucial role in utilizing Oracle Analytics Cloud for in-depth financial analysis. They can perform financial statement analysis, conduct ratio analysis, and generate financial insights and recommendations. Financial analysts can leverage the platform's capabilities to analyze market data, perform trend analysis, and conduct financial forecasting to support investment decisions and financial planning.
Accounting Professionals
Accounting professionals can use Oracle Analytics Cloud to streamline financial reporting and analysis processes. They can access real-time financial data, generate financial statements, and perform reconciliations and financial close activities. OAC can help accounting professionals ensure accuracy and compliance in financial reporting, track key accounting metrics, and identify anomalies or potential accounting issues.
Treasury Management
Treasury management teams can utilize Oracle Analytics Cloud to analyze cash flows, manage liquidity, and monitor financial risks. They can gain insights into cash positions, analyze cash flow patterns, and evaluate investment options. OAC can also support treasury functions such as cash forecasting, foreign exchange risk analysis, and debt management.
Conclusion:
By using Oracle Analytics Cloud in finance, you can benefit from overall strategic direction. We at Conneqtion consulting provide easy to use Oracle analytics cloud reporting solutions across business analytics. Moreover, we use the latest data analytics technologies like AI, MI, and NLP. Talk to our Consultant for you to get started.
An accomplished SEO specialist who has a passion for optimising digital landscapes. With over 4+ years of experience. She has worked on successful B2B and B2C projects. She holds a bachelor's degree in computer science. She believes that SEO is the key to unlocking the business potential.
Related posts