Reading Time:
5
minutes
Data migration or Oracle Cloud migration is trending for all the right reasons, however some businesses still choose to work on legacy systems. What must be the reason? Are these businesses unaware of the benefits of Oracle Cloud? Or is there something that is stopping them from taking the leap of faith? We believe it is the latter. These businesses are completely aware of the benefits, however the fear around the complexity of migration has left them in an unresponsive state. 
To understand the full potential of Oracle Cloud migration and the wide suite of Cloud applications, it is important to have relevant data. Data migration is an overwhelming aspect to accomplish and it is the foundation of any Oracle module implementation (ERP, HCM, SCM etc.). Incorrect or corrupt data can cause underlying issues at different levels in a business. Hence, it is imperative to have a clear understanding of the challenges that are awaiting and how to work around the solution to ensure implementation success.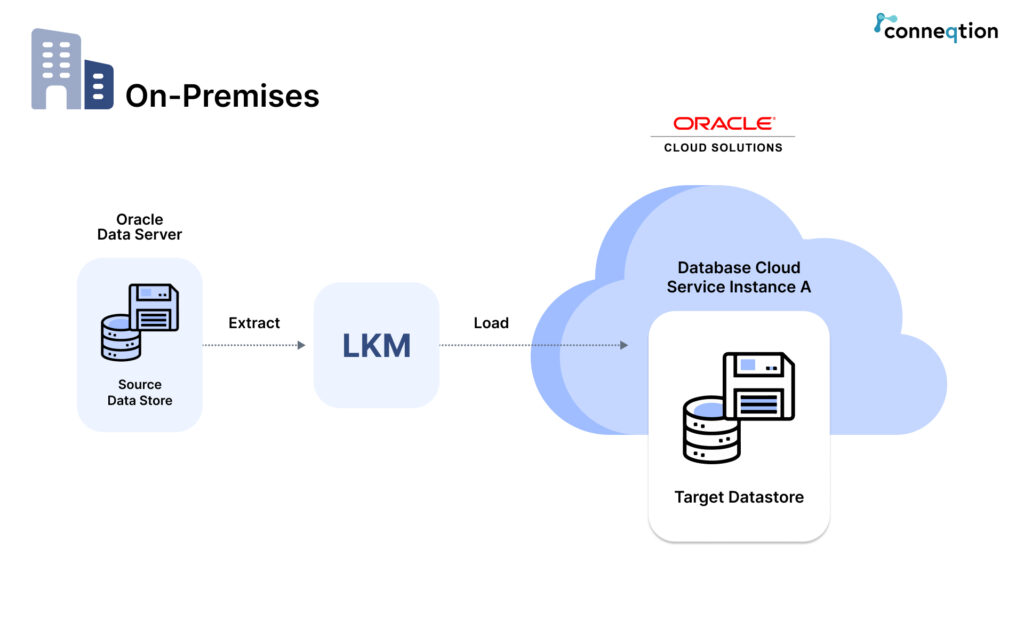 In this blog, we will share the major cloud migration challenges that enterprises face when they are migrating to Oracle Cloud. Try to imbibe the value shared in this blog or get in touch with us for a seamless implementation. 
Top 5 Oracle Cloud Migration challenges
Let us start by understanding the challenges from the ground level so it becomes easier to find and implement the solutions.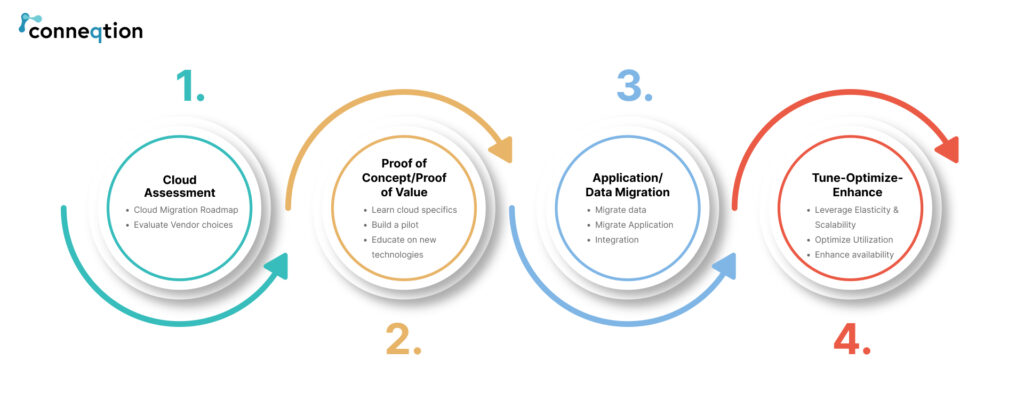 1. Heavy Investments In On-Premise System
While conversing with our customers, we sense that the most pressing reason for their uncertainty about migration is the significant investment in the on-premise system. The "Sunk Cost Fallacy" strongly influences their decision-making process. According to this principle, it becomes challenging to opt for a better alternative due to the time, effort, and money already invested in the implementation. This principle sometimes hinders the explanation of the true value and long-term benefits of migration.
How can we address this organizational challenge? It is crucial to present a compelling argument to management, emphasizing the long-term advantages. Any global organization aspiring to scale must embrace the cloud and align it with their organizational goals. By considering this aspect, we can effectively counter any management objections.
Furthermore, it is important to recognize that cloud migration does not invalidate the previous infrastructure. Rather, it represents the next phase in establishing a secure and highly functional database in the cloud.
2. Organizational Security
Most organizations have a tendency to keep the control in their hands and it is the same case when it comes to data security. There is a sense of "loss of control" when migrating to the cloud. Though, it is not the most secure practice. When there is a sense of vulnerability to a security threat, businesses would want to have a solution to mitigate this threat and a cloud solution is an ideal option to go with. 
When the on-site data is compared to the data stored on Oracle servers, the risk of a security threat is minimized. Due to ongoing security checks and constant monitoring of data, Oracle Cloud ensures that the user knows what is happening with their data. There are endless security checks revolving around encryption and authentication that organizational data security is the top most priority. 
To further explain this point, you can think of an in-house server like keeping cash in your home and the Cloud acts like a secure entity to keep your money safe along with insurance. No points for guessing, but which option would you choose? 
3. Customizations
For major businesses, cloud migration is an overwhelming task that requires a lot of effort and time which means it is expensive. Again, the migration poses a certain security threat too. So, it is best to customize your migration by being able to migrate the most important applications/data first. Most IT experts think about the actual complexity, data migration and authentication etc while planning a migration. The more important aspects to consider can come from your employee data and their perspective. This will allow you to customize the migration according to the actual issues faced by the organization rather than following a sample template. 
The IT team analyzes the migration dynamics from the point of view of a fixed template and if the decisions are taken purely on that basis then it is flawed. The migration will only be called successful from an IT analysis. This is a way to see this migration, but not the only and the most successful or efficient way possible. If your team is not able to make good use of the migration, then it is not successful as the user experience is not optimum. 
When the major reason for migration is to improve employee performance and business productivity, then it is important to consider their pain points as well. The best possible way to do this is to make the migration process human and not just based on a particular set of IT metrics. If and when you are sure that a new system will help the employees, only then it must be implemented. The employees will be on board as they would understand the organization understands their pain points and wants to find a solution which is best for the employees as well as overall business productivity. 
4. Legal Implications 
More often than not, organizations have the fear of legal implications of storing particular business-critical data on the cloud. We understand that this includes some sensitive or financial information as well. Instead of migrating to a public cloud, it is best to look for a cloud option which is not public. 
Oracle provides the option to store this kind of sensitive data and ensure complete access to the business to stay on top of their data. A private cloud option with increased security and authentication methods is an ideal way of coming around legal implications. There is an added benefit of enhanced performance by adopting Oracle Cloud as compared to on-premise systems. 
5. Efficient Integrations
Integration remains to be the most challenging aspect during migration. How this data is collected and stored can significantly impact the overall experience of the customer. More often than not, this has to be managed manually and manual interventions have a greater risk attached to it. 
To solve this conundrum, Oracle Integration Cloud was introduced by Oracle. Using OIC, organizations can efficiently connect their data and applications on the cloud. The process is fairly simple, no need for development and improves business productivity by automating manual tasks like application creation or integration. 
Final Thoughts
As we come to the concluding part of this blog, we hope that we have done justice to explain the challenges of Oracle Cloud migration. In the past, businesses have had a single motivation of migrating to the cloud and it was purely related to cost-efficiency. However, when other factors are considered and analyzed, it becomes clear that the long-term implications of not migrating to the cloud may impact the growth and scalability of the organization. Not to mention, the security that a private cloud offers. The overall package offered by a cloud migration might be the deciding factor in business and helps create a competitive advantage in a fierce market. 
It is also important to understand the risks involved, the challenges that can be overwhelming for a business and hence it is crucial to take the necessary steps before coming to a conclusion. As an organization, it is your sole responsibility to ensure due diligence before proceeding with the migration. If you don't have the time or resources for migration, then you must contact Conneqtion Group, one of the most trusted Oracle PaaS Partners in India for a free quote and guidance.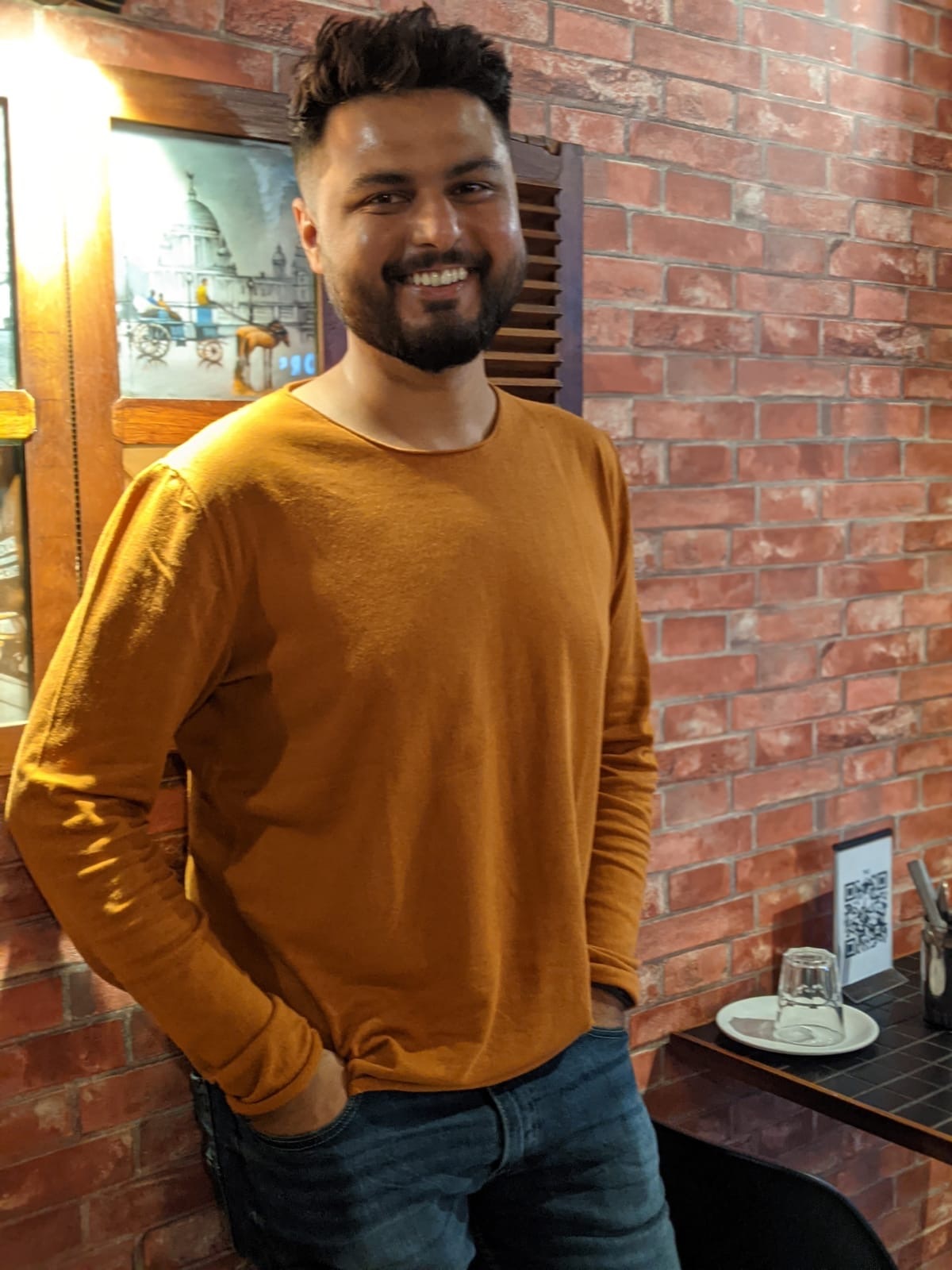 Dhruvil is a Marketing and Strategy Manager at Conneqtion Group, a Oracle iPaaS and Process Automation company. He comes with a vast experience of working in the Marketing, Branding and Content Marketing in various industries including IT service, SaaS, Natural Gases & Equipments, Food and United Nations. He has completed his MBA in Marketing from Western Sydney University and has worked for more than 7 years with Indian and Australian startups. He has a good acumen of business and marketing in the Indian startup ecosystem and has worked with BOC Gases, a leading Gas company handling their APAC Marketing.
Related posts