Reading Time:
5
minutes
Table of Contents:- 
The hype around cloud computing can be traced back to 2011, when the likes of Google and Amazon entered the industry. Today, cloud computing is disrupting the status quo of legacy IT and has become a catalyst for digital transformation. According to IDC, currently 43% of workloads are on-premises and 57% in the cloud. By 2022, this will flip to 75% in the cloud.
From the initial stage, most companies were opting for a single cloud strategy as a managing multiple clouds was not a convenient choice. It was possibly coming from the idea that managing a single cloud was easier to control and cost efficient compared to multiple clouds.
During the course of this study, businesses have dramatically changed their strategy with the help of more information readily available and the option of choosing multiple clouds seemed like an economically viable option. Most cloud partners offer the basics including but not limited to storage and management of data, networking features, fundamental computing etc. Today, enterprises can choose from a number of options due to fierce competition among multiple clouds.
This is clearly a plus point for enterprises who are looking for different cloud options based on their business and project requirements. More often than not, businesses tend to trust a cloud service provider with most of their workloads due to security concerns. The other idea of choosing multiple cloud vendors comes from reducing the cost and sharing the specialized functions as and when needed.
Due to this reason, businesses have started opting for a multi-cloud strategy. Let us first try to understand what a cloud strategy is before going deeper into the services that you can expect.
What is Cloud strategy?
The idea of developing an application and running it without code alterations on Oracle Cloud Infrastructure (OCI), Microsoft Azure, Google Cloud, or in your own server room is appealing. However, there are a number of reasons which must be considered like obsolete technology, lack of resources, backup, security etc. 
Businesses that have managed to go past these issues have been able to develop a successful cloud strategy that has helped save thousands of dollars every year along with enhancing their business processes and operations.
For example, a company like Zoom has scaled successfully during the pandemic only because they were able to improve their processes and offer good customer service which helped enhance their performance immensely.
Multi-Cloud means Multiple Strength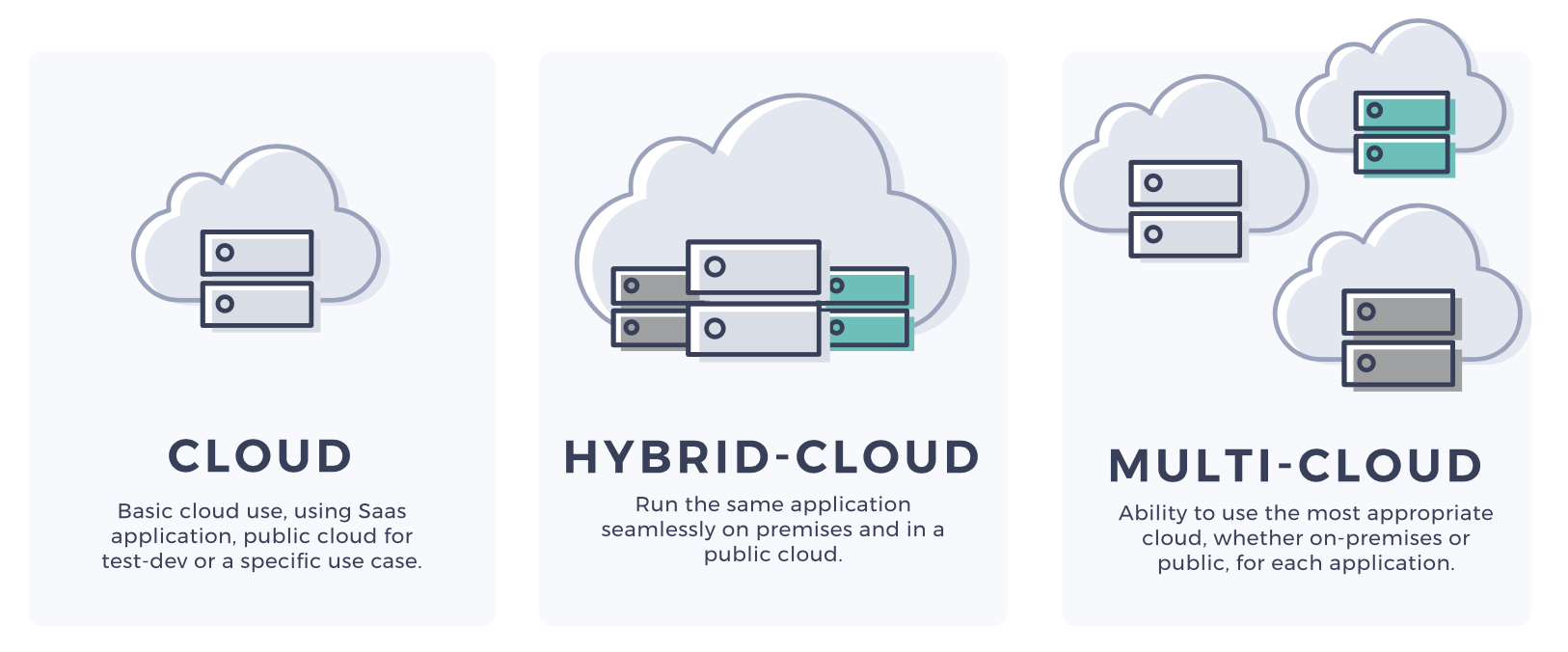 It is essential for businesses to streamline the entire suite of services due to a common factor – data storage and management is similar for different cloud service providers. However, it is important to note that the way each service provider manages their environment can make or break their service offering.
The differences are not just related to the design elements or infrastructure but the way each provider manages their services seamlessly. For example, a service provider might offer great options for desktop applications but is not known for their CRM software. In that instance, it is best to go with multiple cloud service providers.
You might also like: Navigating the Cyber Security Landscape
In the last few years, digital enterprises have been on the rise and are eager to merge all their services for ease of management, improved performance and security. To work seamlessly, it is evident that different networks must work in conjunction with each other without any major failure or security issues.
Instant Data Flow 
As organizations go with the option of using multiple clouds for their apps, the core data will be present in different places. It is critical to have secure links for seamless data transfer between multiple clouds.
A popular example in the recent times is the Oracle-Azure Interconnect. This combination is the perfect option for a fast, secure and seamless connection between two public clouds.
Apart from safe and instant connection between multiple clouds, businesses need a protected way to connect the data centers with their chosen cloud service.
Now, businesses are looking for instant data flow between multiple clouds are reluctant to pay extra for this service. This is one of the main reasons why Oracle Cloud Infrastructure has focused on reducing the data egress cost.
Enhanced Management
The second most important factor is to improve the management of a secure multi cloud environment for a business. As a rule of thumb, enterprises like to manage this in-house with the help of their IT team. Moreover, there is a requirement for a common place to run identity and access management control. With the help of Oracle Cloud Infrastructure's platform, it is possible to collect data logs which can be used on-premise or in the cloud.
This management provides a sense of flexibility to the business and is a preferred option for teams across various industry verticals. If there is a lack of resources, it is best to consult your cloud provider for additional services.
Why Businesses must go with a multi cloud strategy?
In the last couple of years, Multi-cloud management has been the most preferred choice for businesses as multiple boxes are ticked based on their business requirement. However, it is important to understand the requirement in detail. So, let us check out the parameters below:
Deployment and Management
Businesses look for a single management framework, which can deploy and manage across different cloud infrastructures. It is easier said than done, but as multiple cloud providers have distinct virtualisation tiers and multiple management levels. One of the primary parameters for this framework should be that it enables seamless movement of services and workload between public and private cloud deployments.
Productivity Tools
Once the management is sorted, ease of usability is the second option. Also, the last thing that any business wants is a tool that makes life difficult for those using it or gets in the way of time-to-market. An efficient multi-cloud platform must be simple to use for both the operations team and the development team. This helps with efficient configuration, deployment, and service scalability.
Monitoring and Diagnostics
Ignoring to shut down services is one of the most standard issues in the cloud. It usually costs the businesses thousands of dollars every year. It is the only reason why businesses must deploy monitoring tools in their multi-cloud strategy. Efficient tools should offer an appointed administration ability which is crucial in this digital world. Monitoring and Diagnostics tools that offer visibility in the infrastructure tier are also important, in order to troubleshoot the most complex issues.
Governance & Security
With increasing customer data and confidential information being available from the web, the management platform must offer the power to instantly roll out and impose security updates at any level whether it is platform, application or infrastructure. The management platform must also offer the flexibility for rule-based governance of data and services so businesses can manage the data movement across different locations and adhere to government rules and regulations.
Conclusion
In the end, it all comes down to customer needs and business requirements. Organizations that operate in highly regulated industries or have sensitive data (healthcare providers and financial services, for example) will likely stick with a single provider. But for companies that don't feel tied to a single provider due to regulations or data security concerns, a multi cloud strategy might be right for them.
For those businesses, picking a single provider may actually increase costs due to added lock-in. Instead of paying more by locking into a single provider, they can save money by taking advantage of economies of scale across multiple providers. Those economies are higher growth figures that vendors are seeing in their cloud businesses, which is driving the push towards multi tenant architectures and metadata-driven solutions like intelligent orchestration tools. Businesses are likely to respond well to this as long as they can get what they need from a unified interface without having to pay excessive switching costs. 
The cloud has developed from private to hybrid and now multi-cloud technology, which will be the new standard for cloud architecture as businesses need to improve workloads and prevent vendor lock-in. Only businesses that can handle this will unveil the true advantages of multi-cloud. What do you think about the multi-cloud revolution in 2022? Let us know in the comments below.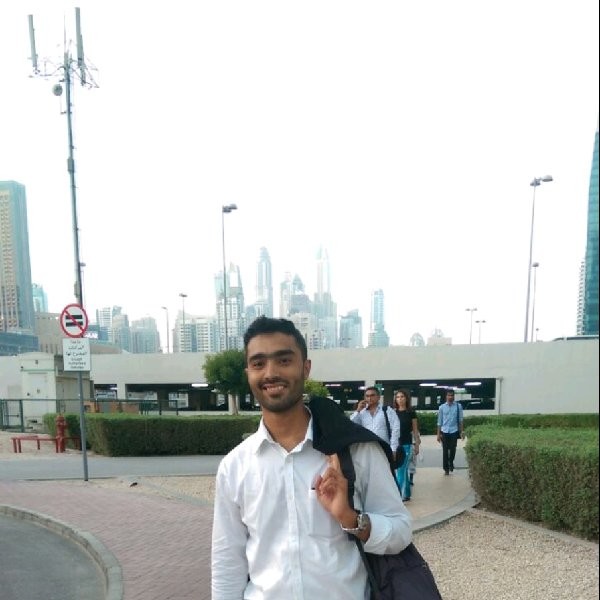 Karan works as the Delivery Head at Conneqtion Group, a Oracle iPaaS and Process Automation company. He has an extensive experience with various Banking and financial services, FMCG, Supply chain management & public sector clients. He has also led/been part of teams in multitude of consulting engagements. He was part of Evosys and Oracle's consulting team previously and worked for clients in NA, EMEA & APAC region.
Related posts