Reading Time:
4
minutes
Table of Contents:-
What is Oracle ERP?
What are the advantages of Oracle ERP Implementation for your business?
Oracle ERP Modules
When switching to new ERP modules or even adopting Enterprise Resource Planning to your business for the first time can be overwhelming. Though, there are different types of processes that can come to your rescue. It is important to use a Cloud ERP system that efficiently handles different parts of your business. Oracle provides a dynamic landscape that ensures every business area is considered. There are multiple modules in Oracle's ERP that enable your ability to operate at optimum performance. In this article, we will offer a detailed look at some of the most fundamental ERP modules in Oracle. 
What is Oracle ERP?
Oracle ERP is a new age Cloud ERP solution which is used by businesses to leverage modern technology like artificial intelligence to speed up the manual operations. Some of the core functionalities of Oracle ERP revolve around business areas including accounting & payroll, project management, finance, supply chain and more. Businesses can benefit from Oracle ERP to ensure that their employees can work together on a single goal and increase overall business productivity.
What are the advantages of Oracle ERP Implementation for your business?
Oracle ERP implementation has a number of advantages for your business. It is equipped with a range of applications focused towards the enhancement of business processes in a cost-effective manner. Oracle ERP enables business growth and scalability as it provides the flexibility for your organization to take informed decisions. The rate at which you can scale your business is faster with Oracle ERP's suite of applications.
In this article, we will list down the most effective Oracle ERP modules.
Oracle ERP Modules
Financial Reporting Module in Oracle ERP
With the financial reporting module, you can easily maintain a primary source of financial data that can be used by your Accounting and Finance teams. It offers features for core financial issues like financial reporting and processes along with integration from other ERP systems. Cloud ERP solutions can help you integrate the financial systems of all your business entities in different locations. Some of the best financial features are:
Advanced Reporting and Analytics
Graphical insights and dynamic dashboards can be used to analyze the complete financial scenario of your organization. 
Payables and Assets
Optical character recognition and imaging helps in automated invoice processing. With Payables and Assets, you can easily understand the exceptions in real-time with alerts depending on role-based dashboards. Moreover, it is possible to manually reconcile to manage any errors in the Exception Review. Assets are critical as you are handling a unified source of data while working with Oracle Financial modules. 
Project Management Module
Interactive scheduling tools with mobile access can assist your project managers to keep a check on the collaborative projects on the go. Some project control capabilities enable businesses to enhance their planning, budgeting, forecasting, and reporting of project costs and revenue.
Project costing features significantly impacts the project cost accuracy while standardizing the collection of costs linked with projects. Moreover, predictive analysis tools will offer you clarity about the project status for better turnaround times. Some other tools include:
Resource Management
You can build a team with the help of a custom selection criteria and performance indicators displayed in organizational resource pools. It is possible to keep a check on quality talent by assigning them projects that fits their skillset and career goals. 
Better Communication
Exceptional project management starts and ends with efficient communication between the team members. Conversation threads have the power to bring the entire team together even if they are working remotely. Additionally, task management tools can be leveraged so that everyone can be on the same page. 
Some other applications of project management module include:
Project cost controls
Billing and contract management
Grant management for budgeting and allocation
Procurement Module
Supplier management can be managed easily using dynamic and analytics tools. Purchasing helps from simple buying tools that puts users in a consumer-like role. With the help of Oracle Procurement, businesses can easily streamline contract management and enhance workplace productivity. By using guided authoring and pre-approved templates, collaboration tools, businesses can draft business-critical compliance efficiently. 
Some key solutions in Oracle ERP procurement module are:
Procure-to-Pay along with purchase order creation.
Risk management 
Negotiations with collaboration tools
Guided file sharing and authoring
Contract repository management
Safe B2B ecommerce partnerships
Supply Chain and Manufacturing Module
As a business entity, it is important to stay ahead of your inventory for order forecasting and order fulfilment. With the help of the Supply Chain and Manufacturing module, it is possible to take charge of the inventory and production. In this ERP module, businesses can understand the intricacies of their supply chain and manufacturing by using different Oracle ERP functions. 
Oracle ERP provides custom reports to manage your inventory in real-time. This will allow your business to improve operations, productivity and profitability. Moreover, to be a successful business entity, you will depend on manufacturing consistency and Oracle ERP offers that as an add-on.
Risk Management Module
Most business processes are dependent on compliance and data-integrity issues. Oracle EBS helps address risk management to find and solve problems before they become a major obstacle. By using this strategy, you can reduce the costs linked with security while improving financial controls, audits, and mitigating financial data leaks. 
Some important advantages of this process include:
General ledger
Accounts payable/accounts receivable
Expense management
Project management
Procurement
ERP Analytics Module
Partnering with an Oracle ERP software system includes a wide range of solutions in the same umbrella of an ERP. Each module has its separate analytics, however, Oracle has enhanced their system with Oracle Analytics for Cloud ERP which works well with module-based analytics in the Oracle Cloud ERP. Some key benefits to this are:
KPI management
Predictive analysis
In-built use cases
Best practice metrics
Data discovery for real-time metrics
Collaboration and publishing
Mobile data exploration
Final Thoughts
Depending on the above list of Oracle ERP modules, it is easy to feel overwhelmed with the options available to your business. Switching to Oracle ERP is a major business decision in itself. Choosing a trusted partner like Conneqtion Group means working with a certified consultant team that works across business applications to provide a better ROI on your IT investment. We start by performing a detailed audit of your existing software and internal business processes which enables us to gain proper insights on what is working for you before offering any major updates. Our expert team then customizes the solutions that align with your business' unique targets by offering Oracle ERP applications that enhance your current systems and procedures. So, what are you waiting for? Get in touch with us today to leverage Oracle ERP Cloud for your business. 
You might also like: Oracle to EBS Cloud Migration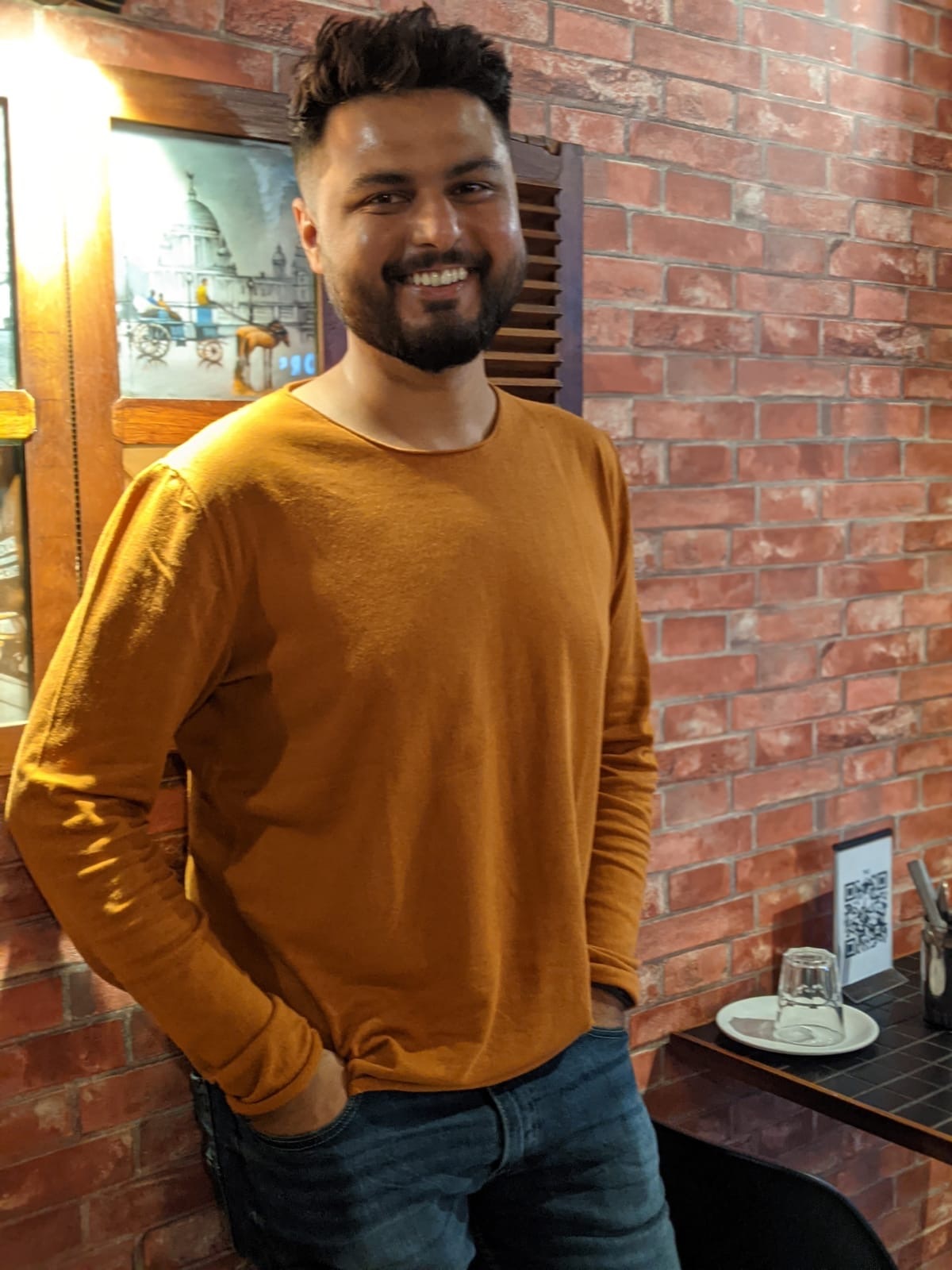 Dhruvil is a Marketing and Strategy Manager at Conneqtion Group, a Oracle iPaaS and Process Automation company. He comes with a vast experience of working in the Marketing, Branding and Content Marketing in various industries including IT service, SaaS, Natural Gases & Equipments, Food and United Nations. He has completed his MBA in Marketing from Western Sydney University and has worked for more than 7 years with Indian and Australian startups. He has a good acumen of business and marketing in the Indian startup ecosystem and has worked with BOC Gases, a leading Gas company handling their APAC Marketing.