Reading Time:
5
minutes
Table of Contents:-
Enterprise Resource Planning or ERP is used by most businesses around the world and it enables them to achieve their organizational goals. Choosing the right tool for your organization is a crucial decision. As a business, it is important to take an informed decision, but it can be overwhelming at times if you are not aware about organizational goals. 
Oracle Cloud ERP system offers you the right business model that helps you run seamless processes to reduce costs and enhance the overall productivity. At times, you may end up being confused when choosing from the available product modules. It is important that the solution you choose must complement your business requirements. In this blog, we will try to cover the top selection criteria to consider for your business ERP implementation.
Understanding Business Requirements
Prepare a detailed document of your ERP requirements. It is best to make use of every available resource to enhance this list. As a rule of thumb, you can discuss it with your employees and the management. Once you have everything ready, try to prioritize the list. It is absolutely necessary to identify which of the requirements are critical for your business. The second priority includes requirements that may not be critical however, an understanding that adding those requirements will help your business in the long run. Then comes the last category, where you can have the requirements that are not critical and mostly related to enhancements. 
Once the priorities are sorted, share the list with the people who helped you gather these points. Are they absolutely happy with the priorities listed? Or is there a room for enhancement? There might be possibilities that some things can be moved from first category to second and vice-versa. 
For the above exercise, you can use a template to figure out organizational ERP requirements which can help you categorize the requirements based on their priorities. By including every minute detail, you get a better chance at understanding the scale of the system features and how business requirements can be efficiently managed.
The Role of Management
More often than not the role of upper management is understated but it is an extremely important criteria. You might be able to choose an ideal tool for your organization, though without the support of Upper Management, the project will be impacted. The role of management is crucial and it goes above and beyond a budget approval. It is important to get the complete support of the management and they have to believe in the system. So, at any point in time, if there is a choice to be made between the existing system and the new ERP, the management is able to look past the expense and consider it as an investment.
Getting the management on your side for ERP purchase may be overwhelming, though it is important for your organization's success. Apart from identifying the cost, it is best consider organizational goals and how Enterprise Resource Planning can enable your organization to achieve them sustainably. 
The Role of Users
Employees will be the first people in any team to test the new system. Hence, it makes sense to get their trust and support by making sure their requirements and feedback is taken into consideration when deciding the initial requirement list. These users, irrespective of their department, will have a lot to achieve along with achieving organizational goals. It is important to let them know that they will receive the all the necessary assistance to get used to the new system. This will help the organization in the long run. 
By doing so, you empower the employees to support your vision to implement the new ERP. An important thing is to offer detailed training manual are available as and when required.
Integration with your Existing System
Most businesses planning to shift to ERP have already invested heavily in the current system and more often than not they are not willing to change multiple systems. But, how will these existing systems work in sync with a new ERP system? There must be an efficient way to integrate the current tools with the new ERP. 
Managing Functional Requirements
Have you thought about updating functional requirements in your business? It is important to manage all business functions whether it is sales, marketing, human resource, accounting etc. and it is best to check if the ERP system can manage these business functions efficiently. For example, if you handle a global e-commerce retail chain, it is important that your business has an efficient finance module to manage different currencies and tax systems.
Planning Your ERP Budget
What is the budget set up for a new ERP system? If budget is a constraint, then you need a strict selection criteria. A report from Software Path states that approximately nine thousand US dollars are spent per user per system. This is a significant amount for any type of organization and specially for startups where the stakes are high. 
It is important to note that an ERP system is a major financial investment and can be used by the organization for more than 10 years. Moreover, it is also not possible to switch systems frequently and hence it is best to make an informed decision by evaluating the long-term goals.
Scalability and Future Technology
Every business has a short-term or long-term plan revolving around scalability and the use of technology. With the evolution in technology, there will be technological advancements in the ERP as well as your system hardware in the coming years. It is not feasible to work on an outdated technology.  Apart from that, buying ERP is a major decision that cannot be overlooked. Go with a solution provider with a good reputation and credibility in the industry as it will impact your organization in more ways than you can imagine.
Total Cost and expected ROI
How do you ensure that the cost will be recovered by the organization in the long run? It is imperative to make a detailed account of the cost forecast of this integration. It starts with an initial cost of purchasing along with consultation. Moreover, there might be a requirement to update your current system and network. After initial installation, it is also best to consider the annual maintenance expense of this ERP implementation.
By spending on ERP, you will see a lot of advantages from enhancements. The first and the most important advantage is the positive growth in revenue as ERP will allow you to offer the best in class products and services. Try to calculate the ROI for a 10 year period and you will see the positive impact of ERP implementation. 
Evaluate Wisely
Businesses have evolved in the last couple of years and the way of conducting business has also changed considerably. Organizations in today's age are not rigid to use an on-premise system with the support of their IT team. It is possible that many organizations do not have a dedicated IT team and just prefer to pay a consultation or annual maintenance charge to a third party service. A cloud based ERP is preferred by most businesses today as it is a cost-efficient option. It is convenient for most businesses to pay for a monthly or annual subscription rather than spending on a full-time IT support team. Some companies choose to go with a hybrid option too. It completely depends on the organizational structure and goals.
Custom Requirements
The ideal ERP will not need any customization. However, we do not conduct business in an ideal world and hence customization will be a critical factor to decide before ERP implementation. In the initial discussion with the team, try to understand the need for customization and why it is crucial to meet the organizational goals. ERP systems have the power of using the information collected from thousands of customers. 
How to handle the customization efficiently? Some ERPs in the market will provide satisfactory answers to all your ERP questions and shortlist a few ERP systems to meet your business requirements.
Final Thoughts
Choosing a new ERP software is not easy, considering the cost and risks associated with it. It takes time and efforts of all stakeholders to make the right choice. From the above selection criterias, we hope your business can choose the right ERP system to achieve the maximum ROI. Are you worried about ERP implementation or have any doubts about how to choose the best ERP system for your business? Get in touch with us at Conneqtion Group, and we can walk you through the process of making an informed decision after understanding your business requirements.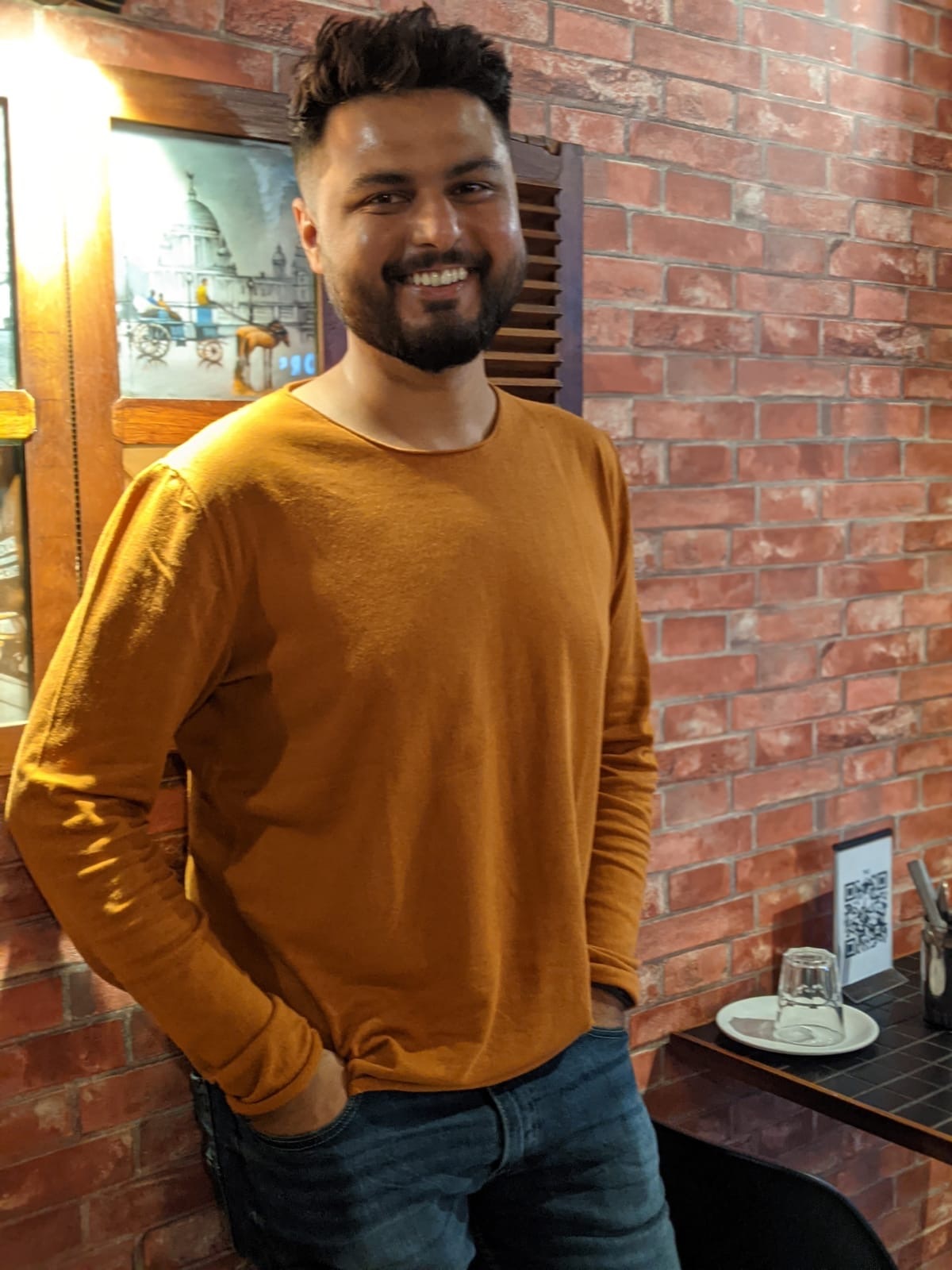 Dhruvil is a Marketing and Strategy Manager at Conneqtion Group, a Oracle iPaaS and Process Automation company. He comes with a vast experience of working in the Marketing, Branding and Content Marketing in various industries including IT service, SaaS, Natural Gases & Equipments, Food and United Nations. He has completed his MBA in Marketing from Western Sydney University and has worked for more than 7 years with Indian and Australian startups. He has a good acumen of business and marketing in the Indian startup ecosystem and has worked with BOC Gases, a leading Gas company handling their APAC Marketing.
Related posts