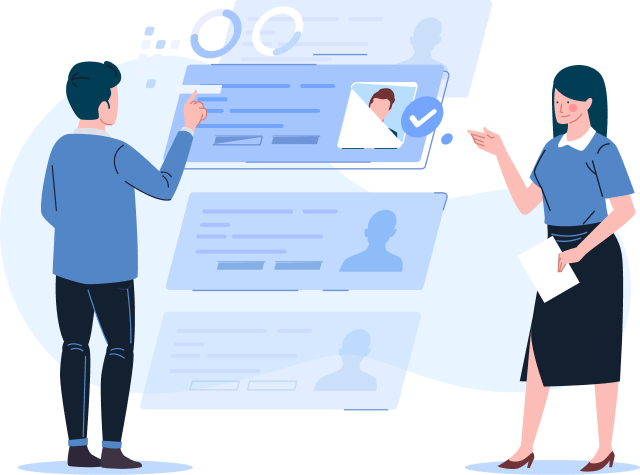 Conneqtion Recruitment Drive is a hiring initiative to attract the brightest of minds from the top educational institutions across the country in the field of Computer Science, Information Technology, and Applied Sciences. We are on the hunt of individuals with technical prowess and the hunger to learn Cloud technology and DevOps.
The objective of this initiative from Conneqtion Group is to enable an equal opportunity for employment to the most deserving candidates in the country. An enthusiastic candidate who is looking to start their career in Cloud/DevOps should not miss this opportunity to be a part of a dream team of India's most trusted PaaS Partners.
Technical Skills
Should have thorough knowledge and practical exposure on coding Languages – JAVA, HTML,C, C++, .Net etc.
Strong Logical Reasoning skills are required.
Excellent verbal and written communication skills are a must.
Internship experience will be an add-on advantage.
Active listener, team player, and ability to handle pressure are few soft skills which will be a plus in a candidate's profile.
Eligibility Criteria
Pursuing Bachelors or Diploma in Computer Science (Btech, B.E, MCA, Diploma)
Basic understanding of the IT Industry
The hunger to learn Cloud and DevOps technology
Benefits of Joining Conneqtion Group
On-site opportunities for deserving candidates from the first month itself.
Opportunity to work on world-class Cloud technology.
Health-insurance for all employees.
Priority to employee feedback and mental health.
Monthly employee engagement activities.
Annual trip to a serene location.
Job Category
Job Location
How does the recruitment process work at Conneqtion?
Step 1: Fill out the registration form below with your resume.
Step 2: Once the resume has been shortlisted, Conneqtion HR team will get in touch  to schedule an online assessment.
Step 3: Video call for technical interview with Conneqtion technical team.
Step 4: If the technical round is cleared, there will be a salary negotiation round with Conneqtion HR team.
Step 5: If the candidate is selected, Conneqtion HR team will release an offer letter.
Step 6: Onboarding and starting your dream career with Conneqtion.
Why Join Conneqtion Group?